Genkin Philharmonic, Weird Phishes, Baked Shrimp & Eberwine, the Shuffling Madness, and some Halloween hijinks
I've had a pretty amazing week, when I pause to think about it.
Not everything has been wine and roses, to be sure, but hey, I got a chance to hang with my old friend, singer/songwriter/rocker Willie Nile, I met and chatted with the super cool and congenial Buffalo Sabres play-by-play announcer Dan Dunleavey, I did an interview with Duane Betts, son of Allman Brothers Band legend Dickey Betts, and I caught Frank Zappa tribute ensemble The Furious Bongos in a jaw-dropping performance. (More on all of these in the coming days and weeks.)
Blessings duly counted!
And plenty more of them to come, with a bounty of enticing Buffalo-area shows cramming my iCal, and a pair of tickets for Tool's November 6 show in Rochester burning a hole in my pocket.
Life may not be perfect. But it definitely has its moments. I mean, Mick Jagger is 80 and Keith Richards is about to catch up to him, and yet somehow, the Rolling Stones just released a surprising muscular, soul-stirring album. I find that pretty inspiring.
Also potentially inspiring are a host of shows for your consideration in this last week of October.
The Genkin Philharmonic
Monday October 30 at 8 p.m., The Gypsy Parlor
Led by trumpeter and UB Professor of Music Jon Nelson, the Genkin Philharmonic has been pushing the envelope and challenging genre classifications since 2000, when Nelson first launched the electric/acoustic mashup chamber ensemble as a class at UB.
By blending unique arrangements of dearly loved tunes from the world of progressive rock and jazz fusion, routinely debuting new original works, and reimagining Classical compositions in an electric music setting, while remaining true to the harmonic content of the original scores, Nelson transformed Genkin from a for-credit UB class into one of the most dynamic and exciting live acts in the region – one that has been at least a temporary home to some of the most respected musicians in town, across two generations.
For this Halloween Eve Gypsy Parlor gig, Nelson will be joined by Tim Clarke on trumpet, Yuki Numata Resnick and Isabel Ong on violin, Dalton Sharp and Steve Baczkowskio on saxophone, Dan Lamancuso on tuba, Harry Graser on piano, Zane Merritt on guitar, Michael 'Wags' Wagner on bass & vocals, Ravi Padmanabha on percussion and Matt Felski on drums. This ridiculously talented ensemble will offer beautifully twisted takes on the music of Bela Bartok, Jimi Hendrix, Sergei Prokofiev, Ilya & the Family Stone, David Sanford, King Crimson, Curtis Mayfield, Captain Beefheart, Radiohead, and others.
"A musical buffet… all you can eat," is what Nelson tells me you can expect. See you there.
Weird Phishes
Thursday October 26th at 8 p.m., Buffalo Iron Works, $10/$12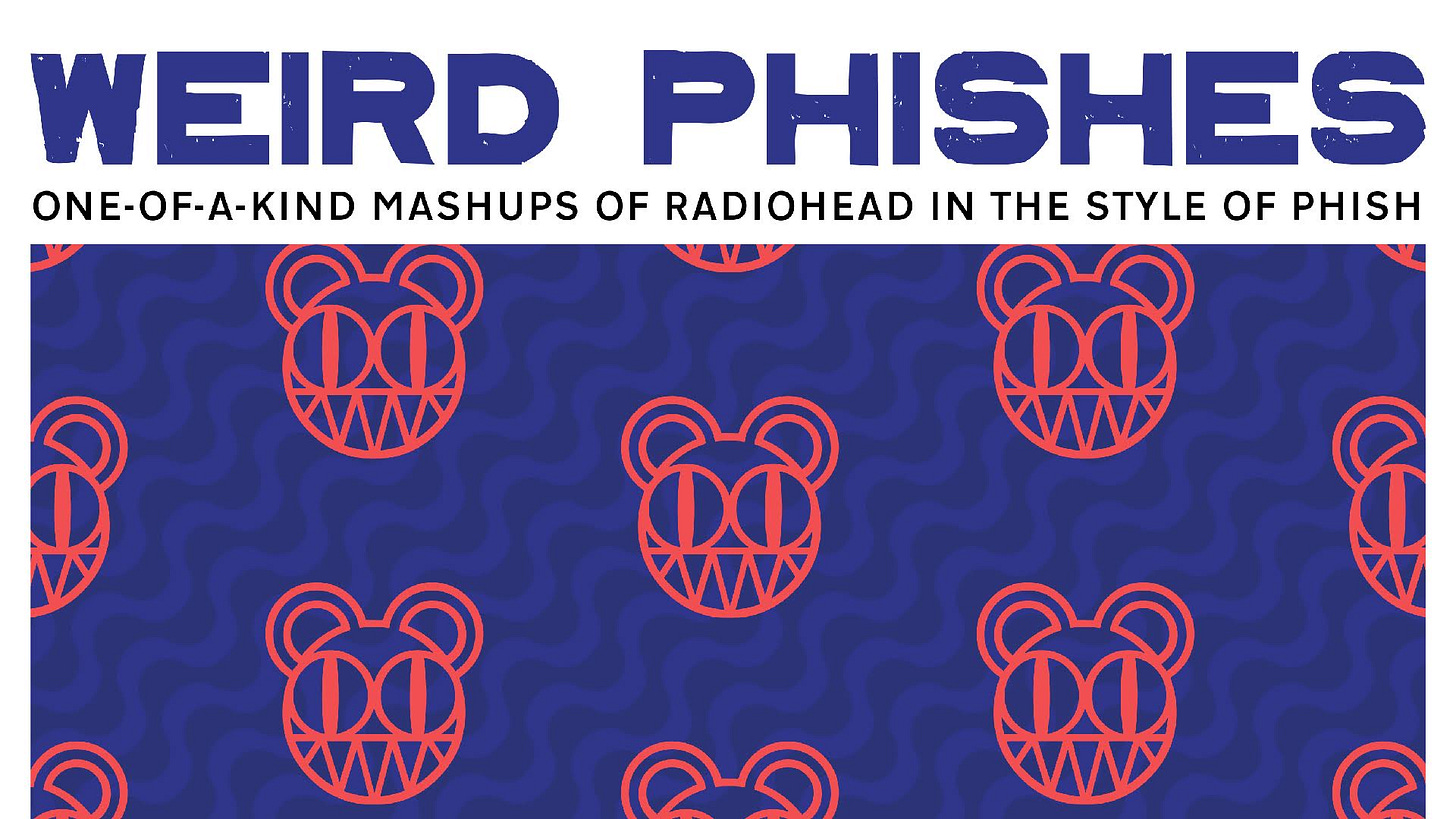 Would you care for a Cliff Bar with your daily dose of self-loathing? If so, this gig's for you!
The New England band trading beneath the rather brilliant moniker Weird Phishes has embraced the astute idea of mashing up Radiohead's post-rock masterpieces with Phish-inspired improvisational workouts and funk-fueled extemporizations. If you've ever found yourself deeply ensconced in a Kid A listening session and though, 'Damn, Bro, I wish they'd break out into some killer jam right here," you're about to get your wish.
These guys are pretty sick, dude.
Baked Shrimp with Eberwine
Thursday November 2nd, at 8 p.m., Buffalo Iron Works, $12/$15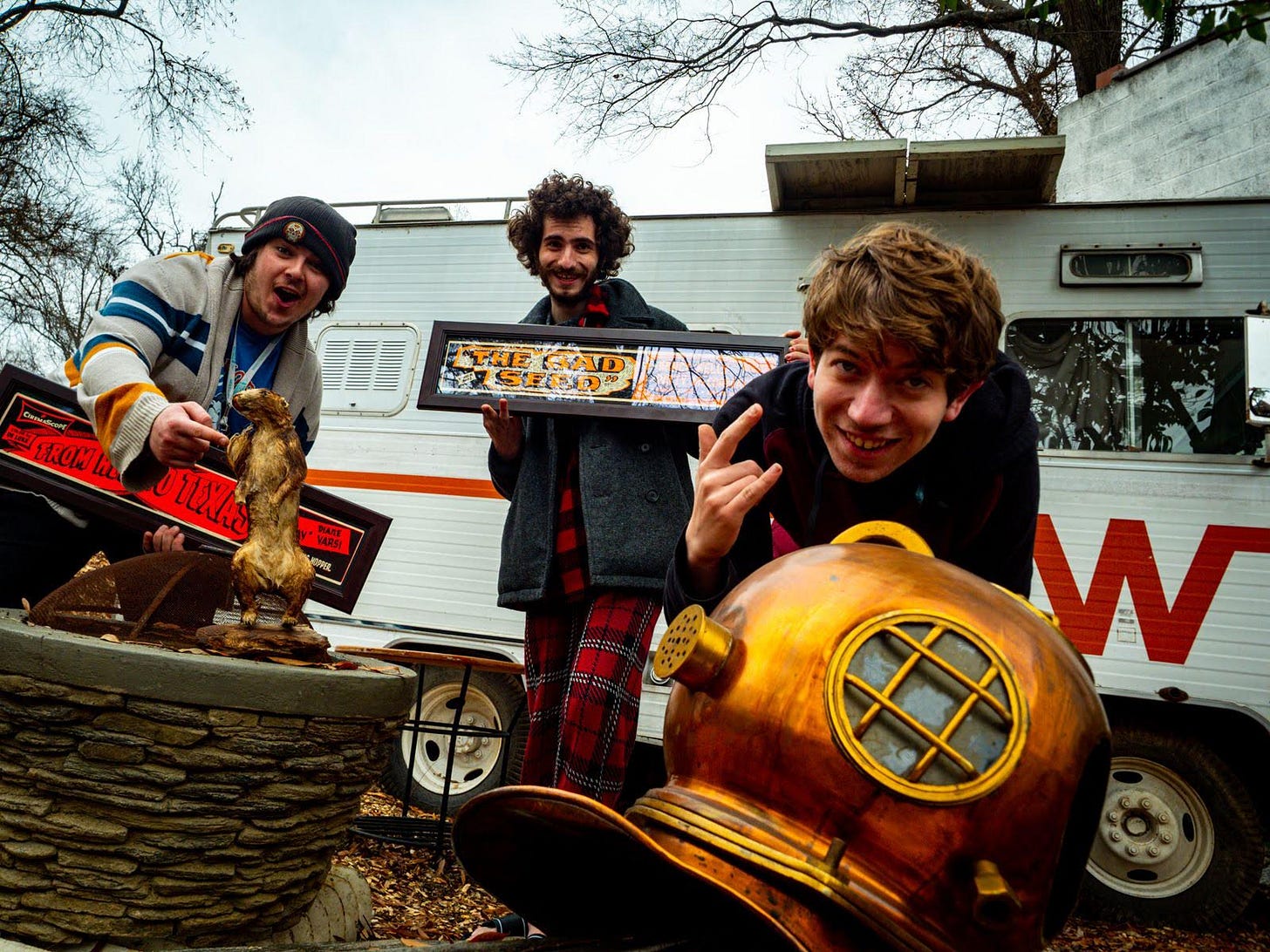 Speaking of sick jams, this double-bill featuring the return of prog-fusion trio Baked Shrimp and Buffalo's own six-string Svengali Todd Eberwine and his band will have you making that stanky 'guitar solo face' all night long.
The Shuffling Madness presents A Live Celebration of Jethro Tull
Friday October 27 at 8 p.m., the Sportsmen's Tavern, $10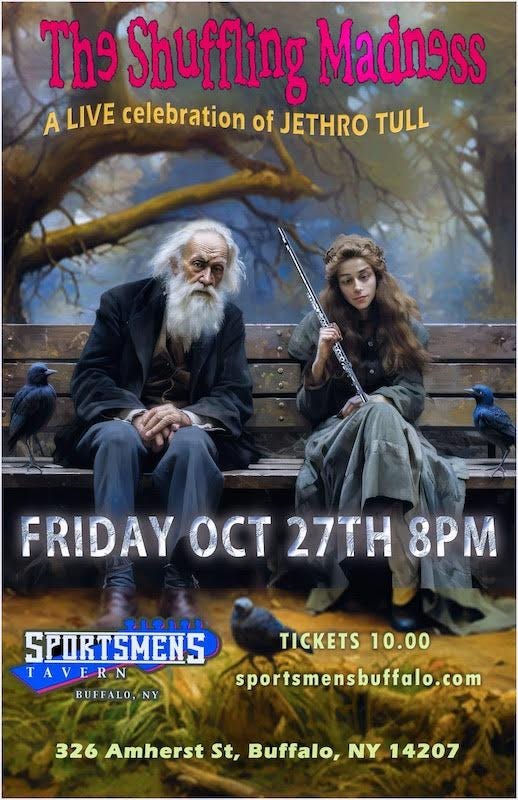 This Buffalo ensemble performs the music of Jethro Tull with style and finesse, from the flute-field folk tunes right down to the riff-tactic prog-rockers.
For your Halloween-themed pleasure:
Funtime Presents The Emo Tour, featuring thousands of dollars in costume prizes and a whole lotta bitter tears of self-pity, to the tune of your favorite angst-fueled anthems, a la Fall Out Boy, Taking Back Sunday and My Chemical Romance. (Saturday October 28 at 8 p.m., Town Ballroom, $20.)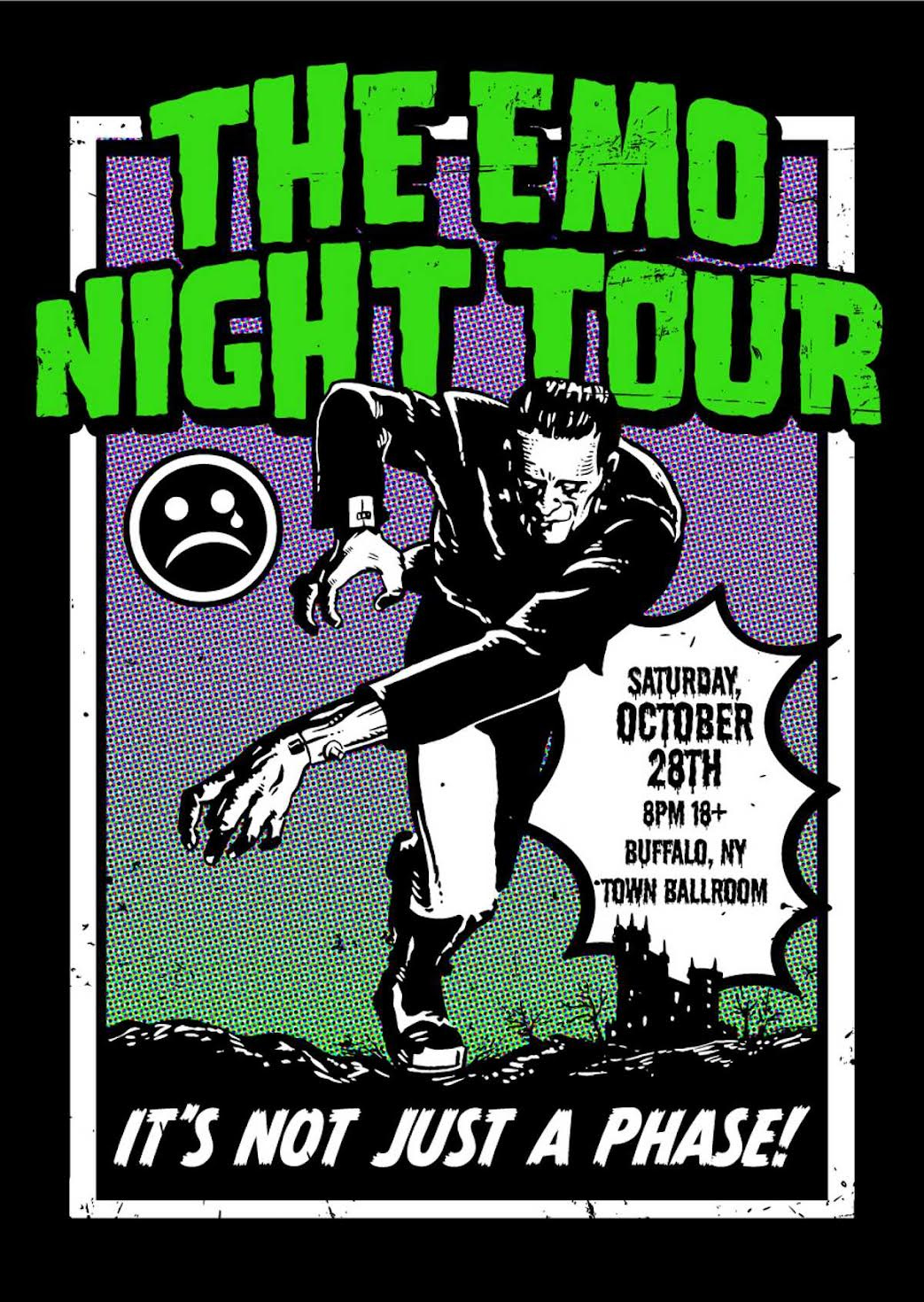 Rush tribute trio Analog Kids will celebrate the wonderful world of Geddy, Alex and Neil with two sets, and a three-tiered Halloween costume contest. (Saturday October 28 at 8 p.m., The Cave, $15.)
The Annual Mohawk Place Halloween Party will feature the Glam Vamps presenting their decidedly spooky Thirst Traps From the Grave bacchanal, with guests the Cloves, Shannon and the Likely Lads, and DJ Grimetime. (Saturday October 28 at 8 p.m., Mohawk Place, $15.)