King Gizzard & the Lizard Wizard, Gila Monster
The surprise drop of the first single from King Gizzard & the Lizard Wizard's forthcoming album, the hilariously titled PetroDragonic Apocalypse; or, Dawn of Eternal Night: An Annihilation of Planet Earth, due in June, made my week a far better one than it might've been otherwise. "Gila Monster" is a stoner-metal magnum opus delivered with the patented KG&LW blend of tongue-in-cheek histrionics and brain-pummeling ferocity. Crank it loud and roll down your windows. If you can keep your head from bobbing along to the doom-laden strut, you're a better man than me.
Mike Gordon, Flying Games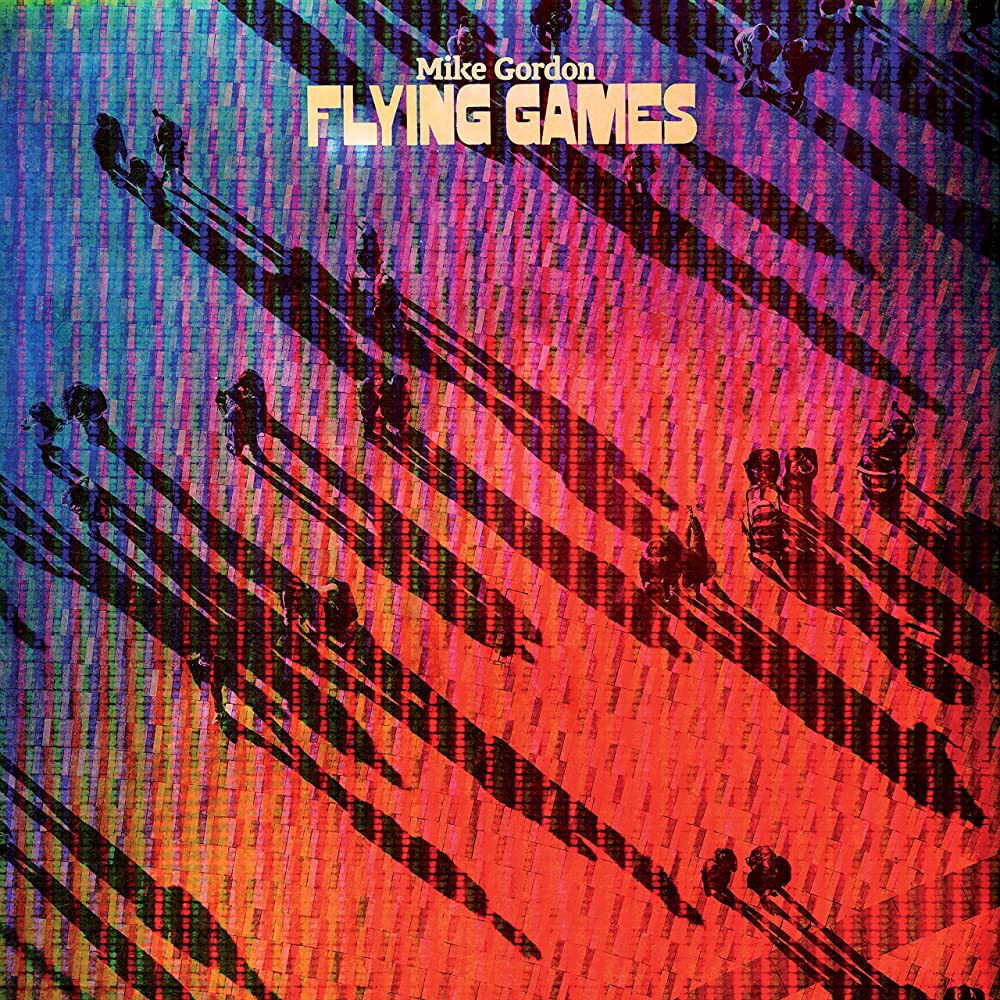 Phish bassist Mike Gordon's first album since 2017's OGOGO, and his 6th as a bandleader, offers up everything we love about the man – skewed funk, unexpected harmonic twists and turns, oddly endearing lyrics, vocal melodies that quickly establish themselves as ear-worms, and an always evident virtuosity, one that's consistently reigned in by subtle arrangements and the musical maturity of all involved.
In addition to his deep, swampy bass lines – all of which propel the groove, without ever being too busy – and charmingly guileless vocals, Gordon handles the production here, and one of the first things you notice about Flying Games is how damn good it sounds, with the solidity of live, off-the-studio-floor performances providing a canvas for some quirky and thrilling overdub painting. There's a depth to the mixes, which sound equally awesome played at a reasonable volume through good headphones or blasted through a full-blown stereo system. (Adjust your sub-woofer accordingly, it should go without saying.) The emerging sonic footprint recalls the gorgeously crunchy and subtly experimental Tchad Blake production on Phish's 2004 effort "Undermind."
Gordon's joined by his touring band – longtime collaborator Scott Murawski, who shines throughout, whether offering laid-back counterpoint to Gordon's stuttering grooves (see "Tilting" and "Casual Enlightenment") or dropping heart-rending melodies like shards of glass between verses (the funky-but-elegiac "Back in the Bubble"); drummer and co-creator of the album's deep pocket, John Morgan Kimock; percussionist Craig Myers; and keyboardist/sonic designer Robert Walter. All help to make this Gordon's finest album yet, and will likely help propel these tunes skyward when the Flying Games tour kicks off in June. (Some tickets remain for the June 18 Town Ballroom stop. See you there!)
Yes, Mirror to the Sky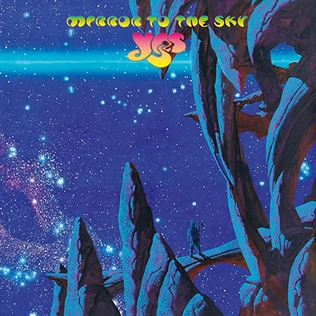 It's 2023, and guitarist Steve Howe is the last Yes-man standing. For many fans, a band that calls itself Yes when it doesn't include bassist/harmony vocalist Chris Squire, who died in 2015, drummer Alan White, who passed last year, and vocalist Jon Anderson, who performed earlier this week at the Rivera Theatre in Tonawanda (and absolutely brought down the house, I'm told), is a mere tribute band. I'm one of those people, it's true, but I'm also aware that this is an unfair position to occupy – artists have every right to continue to pursue the muse when key components of their band leave or pass away, and they can call their projects whatever the hell they like. Howe, who produced this new record and co-wrote the best songs on it, has made it clear that the nay-sayers can moan as much as they like. In his view, this band is still Yes.
It has not been difficult for dyed-in-the-wool Yes fanatics to ignore the post-Squire and -Anderson version of the band, because, despite putting on an excellent live show, this lineup has not been able to craft a studio album of new material that holds a candle to Yes' greatest work. However, there are moments during Mirror to the Sky – which features Howe, keyboardist Geoff Downes, vocalist Jon Davison, bassist Billy Sherwood and drummer Jay Schellen – when the majesty of yesterdays is ably echoed. With the exception of the truly pedestrian "Living Out Their Dream," the album sparkles with what sure sounds like inspiration. The compositions are both detailed and adventurous, the playing is unsurprisingly excellent, the production is properly (and thankfully) understated, and the care and craftsmanship that went into (most of) the album's creation is readily apparent. Is it Yes? Well, no, in a word, at least from this fan's perspective. But it's well worth a listen, nonetheless.
Dave Matthews Band, Walk Around the Moon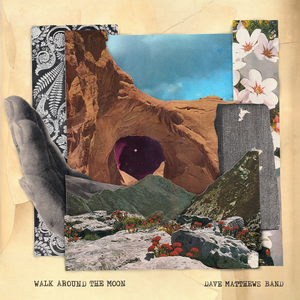 Finally. A new Dave Matthews Band album I love as much as I loved 1998's Before These Crowded Streets. During the time since that early career pinnacle, I found myself saying things like "I love Dave, and I love drummer Carter Beauford, but I don't really love the band all that much," whenever I was asked my opinion on DMB – which, in all honesty, wasn't all that often, since true fans love them dearly and don't really seem to care what anyone else thinks about it. And that's fair.
When I first heard lead Walk Around the Moon single "Madman's Eyes," I was immediately captivated by its vaguely Eastern, Phrygian mode motif, it's explosive chorus and its lyrics, a father's plea for a reasonable approach to the madness of perpetual gun violence. (Matthews recently told the AP that his daughter lost friends in a school shooting, bringing the ongoing epidemic to his family doorstep.) There were faint echoes of 90s burners like "Don't Drink the Water" in the song's emotional stridency, which struck me as a good thing. Happily, while "Madman's Eyes" is the album's heaviest track, the rest of the record offers a truly inviting melange of stylistic diversity, from the subtle, low-key, junkyard blues of the album-opening title tune, to the New Orleans-ish horn arrangements that punctuate several pieces, and the unfailingly supple grooves propelled by the still stunning Beauford.
This is the first DMB studio album to be recorded since the departure of violinist Boyd Tinsley, and it's all the stronger for that fact – the space formerly afforded to less-than-impressive fiddle sawing is now occupied by keyboardist Buddy Strong's organ, piano and synth offerings and the virtuosic and soulful horn section of saxophonist Jeff Coffin and trumpeter Rashawn Ross. The jams – "The Only Thing" offering a suitable case in point – now have both meat and muscle. The band sounds lithe and agile throughout.
None of this is likely to make you a fan, if you aren't already one. But if you're open to DMB's charms, Walk Around the Moon is a true gem.