Mike Gordon brought his band to the Town Ballroom on Father's Day for a two-set show that highlighted the erstwhile Phish bassist's gifts as songwriter and bandleader and thrilled the assembled with a dynamic arc that ran from supple funk to ethereal alternative, all peppered with dramatic ensemble improvisations.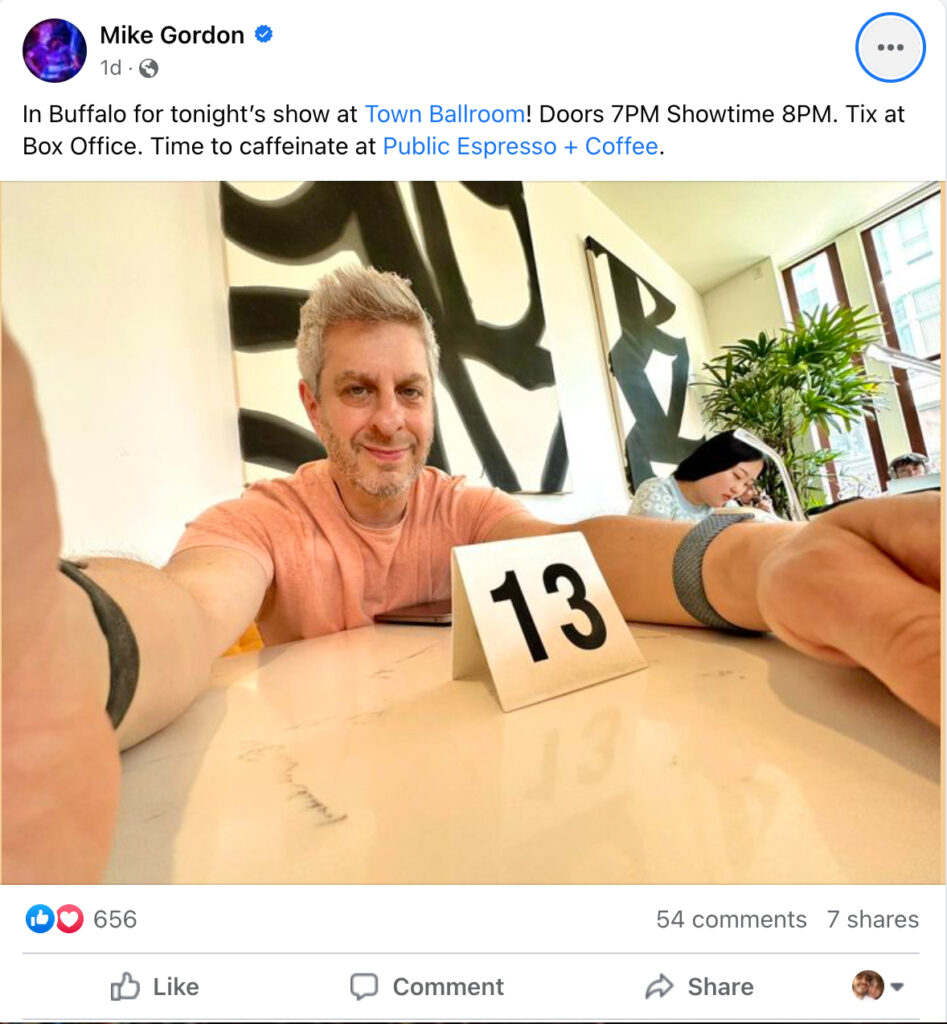 This was classic Gordon – the skewed pop chorus hooks, the slippery bass figures, the nods to Frank Zappa at one turn and Duran Duran at the next, the lithe, refined reggae and dirty dub influences. But the nearly 3-hour show also represented a transition point for Gordon's excellent band, which was bolstered by the inclusion of keyboardist/vocalist/composer Rachel Eckroth, whose ability to bring elements of jazz, soul, psychedelia, space rock and pop to the table pushed the gig toward a blissful stratosphere.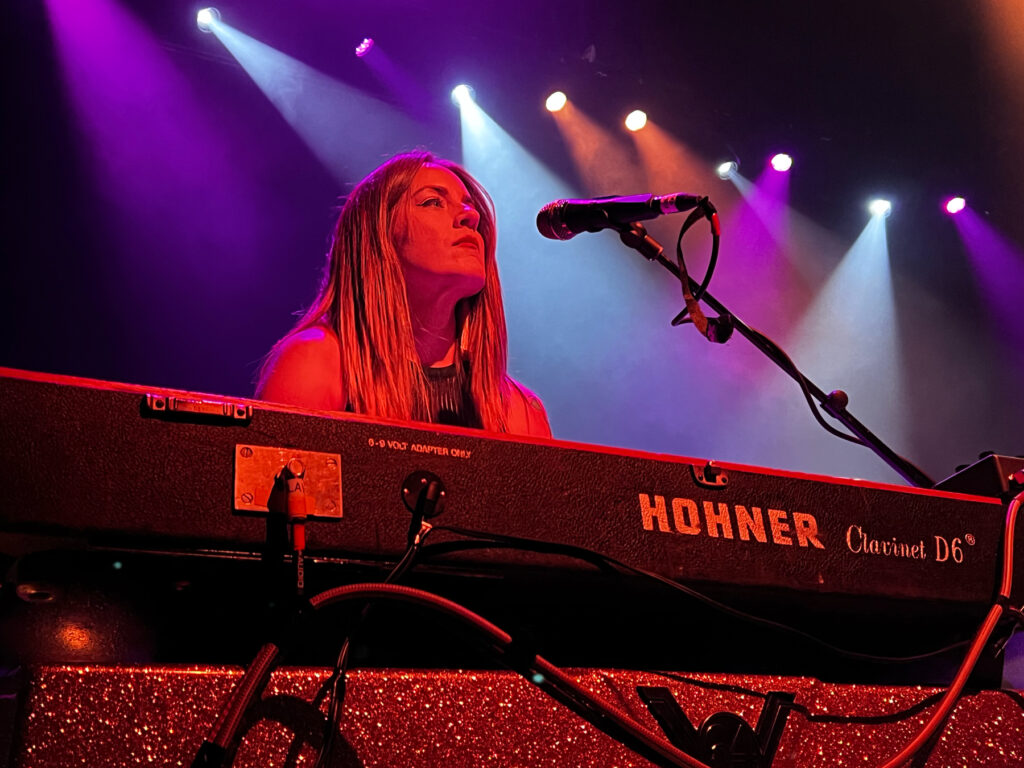 With Eckroth moving agilely between Fender Rhodes, organ, and synths, guitarist Scott Murawski punctuating funky comping with spacious, dramatic solos, drummer John Kimock providing the deepest of pockets, Gordon phrasing the low-end as only he can, and percussionist/programmer Craig Myers offering subtle but vital commentary throughout, the Town Ballroom show moved from peak to peak.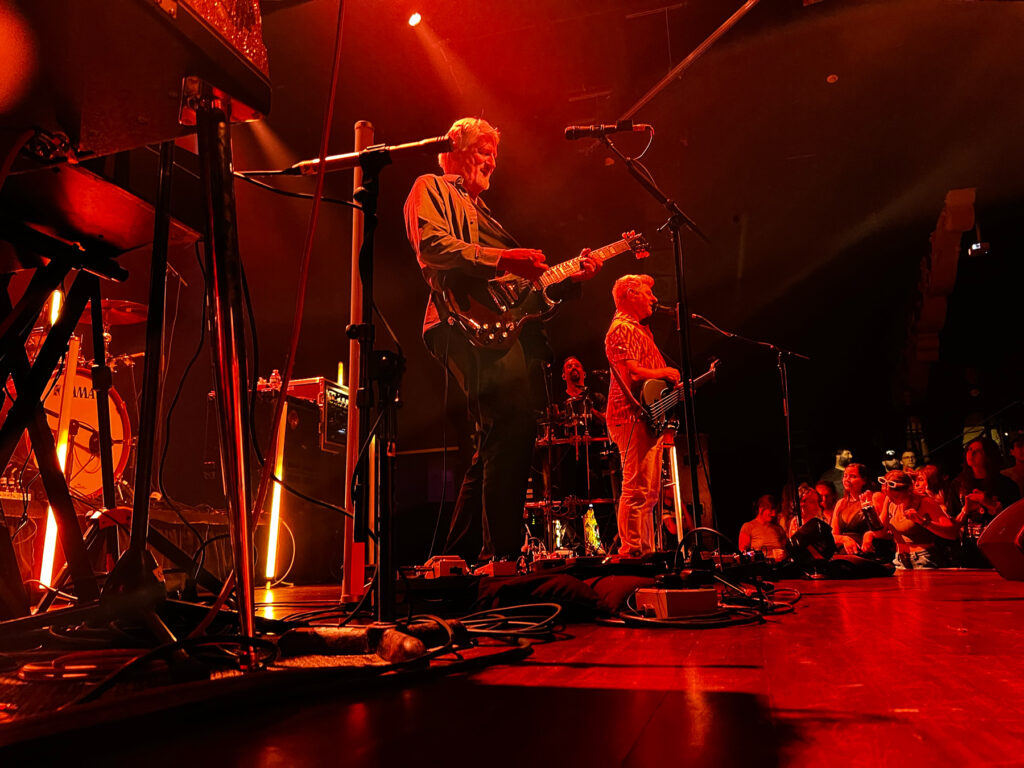 New album Flying Games was featured and celebrated, but Gordon drew from throughout his canon of solo albums, and even dropped surprising covers – a take on Aerosmith's 'Sweet Emotion' that erupted from an epic 'Tilting' was pure funky fire – across the twin sets.
Other highlights included 'Connected,' the lyrics of which celebrate the unlikely but deeply affecting sense of unity and connection that can occur between musicians and listeners in a live music setting. We did indeed feel connected to Gordon and the band by this point, particularly as the song's mid-point jam evolved into something that suggested what it might sound like if Radiohead covered an obscure funk tune. Awesome, in a word.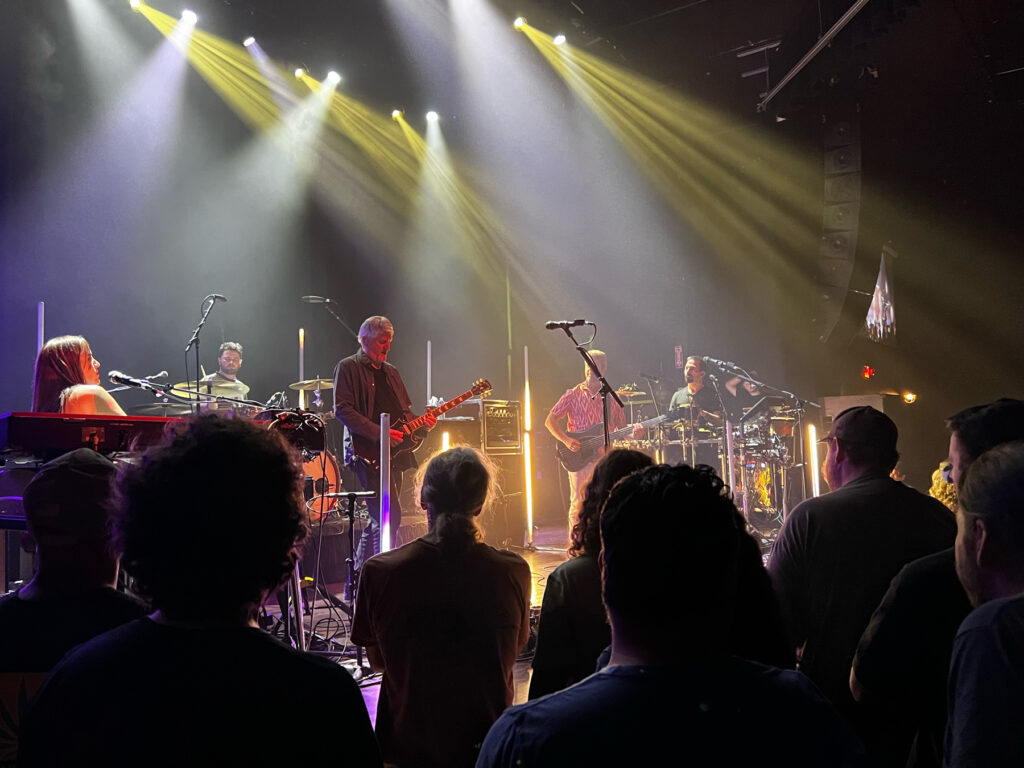 The finest, most groove-alicious version of 'Yarmouth Road' I've yet heard offered another pinnacle, and displayed the depth and strength of the vocal interplay between Gordon, Murawski and Eckroth. 'Crazy Sometimes,' from 2017's OGOGO erupted into an exploratory jam, and featured a classic Murawski slow-burn guitar solo. The band truly seemed to be enjoying their collective interplay by this point, and we sure as hell were doing the same out front.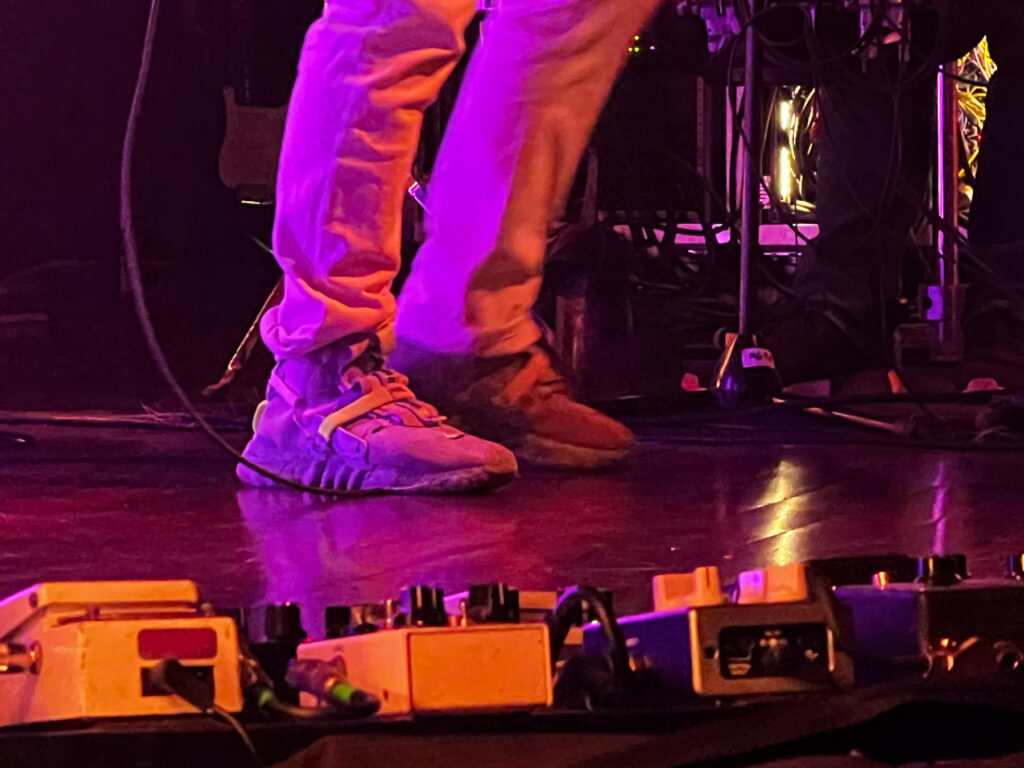 After the show, Gordon came to the merch table in the Town Ballroom lobby bar area, and asked fans what they liked about the show and what they wanted to hear more of, going forward. I told him I would be perfectly happy to hear the entirety of the Flying Games album in the live setting, and praised the evenings performance of 'Connected.' My wife then asked him to sign the tour shirt she'd purchased for me as a Father's Day gift, and also to include the kind of shoes he was wearing. 'Your shoe game is always killer,' she told him, and he smiled, described them as sneakers made from recycled materials and christened 'Space Hippie,' and signed my shirt accordingly. This seemed entirely appropriate, and offered a suitable coda to an unforgettable evening.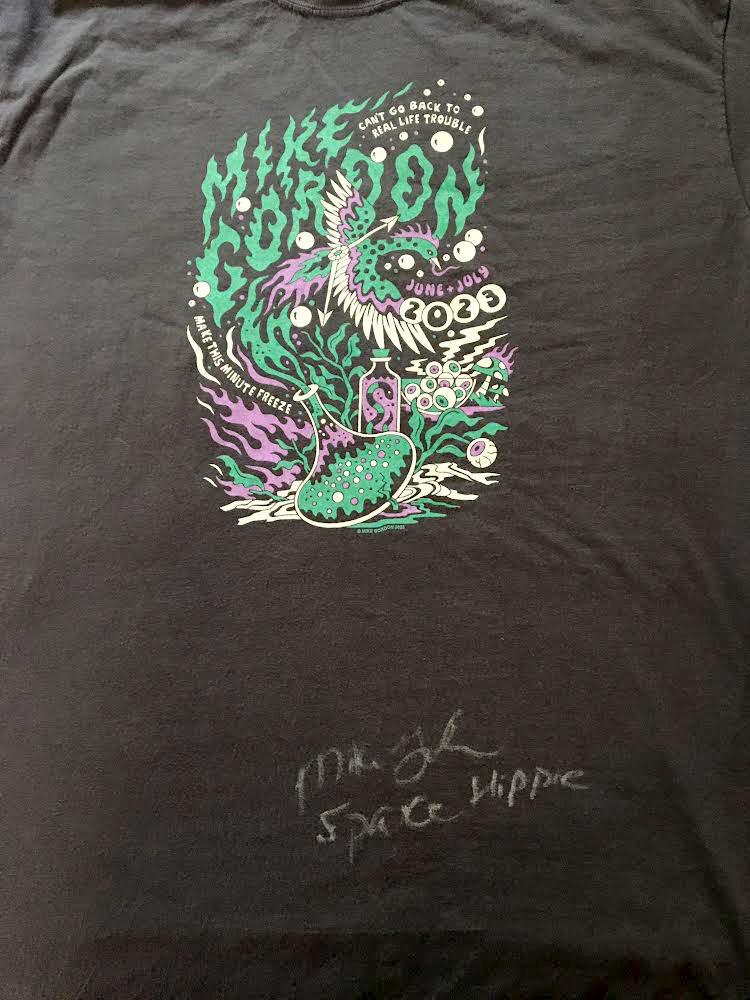 The Flying Games tour continues through July. I highly recommend you catch a show, if possible. Gordon and band are on fire right now. AND, if you'd like to see more from the show, check out my youtube channel.