Artpark's outdoor amphitheater season opener was a warm and glowing affair
We who live for music live for these amazing synergies, these symbiotic occurrences that we accept as being more than mere coincidence.
So it was on Thursday evening, when the outdoor summer concert series kicked off on the Artpark Ampitheater stage with twin sets from Mt. Joy. There was something about new beginnings, and the way the sun gradually descended behind the band as they performed, and the realization that Mt. Joy was achieving a sort of creative apotheosis right before our eyes – all of this commingled as a warm and fuzzy feeling of connection, between the band, the setting, and the gathered masses.
If that's a bit too 'hippied out' for your taste, well, I feel your pain, but I stand by what I believe I experienced, and no, I didn't confuse my daily multi-vitamin with a too-potent gummy before heading to the show. This one gave me all the feels, folks. Organically.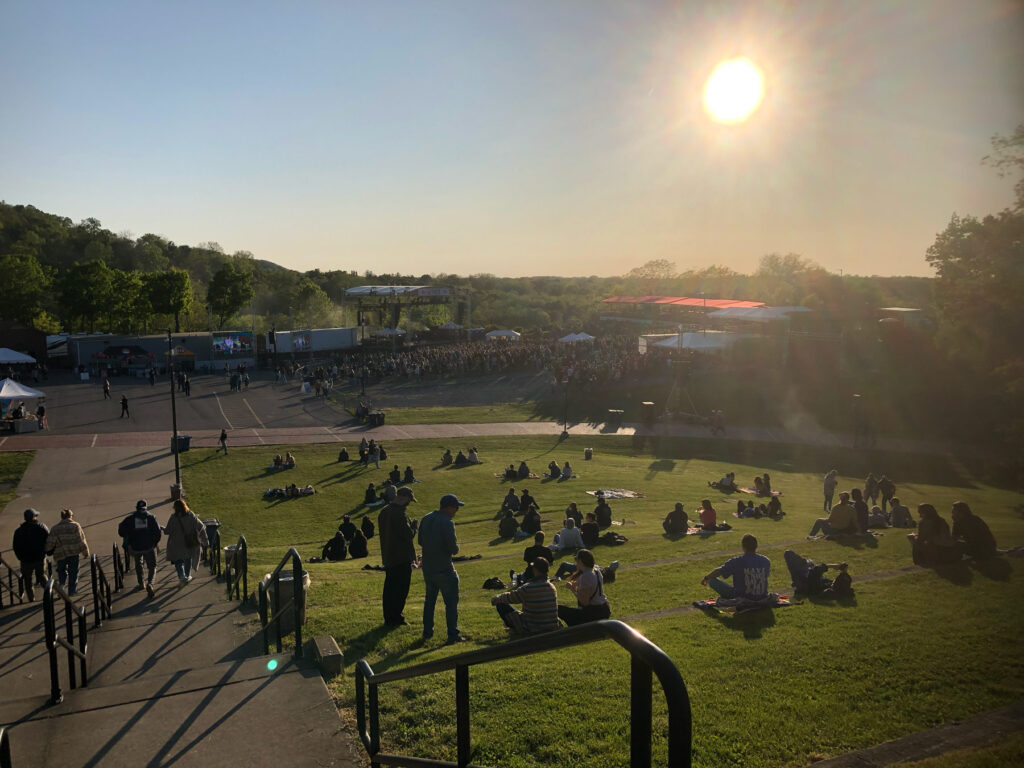 From whence the magic?
When I arrived at Artpark, I was a casual fan of Mt. Joy, the band formed in Los Angeles by friends who'd grown up together in Philadelphia, who'd recorded a bunch of songs with a producer friend of theirs in 2016 and thrown them out into the digital ether without much hope for their success, only to see one of those tunes – the crunchy, psychedelic folk ditty "Astrovan" – explode, eventually logging some 3 million streams. That's when Matt Quinn (vocals, guitar) and Sam Cooper (guitar) decided to quit their day-gigs and get serious, recruiting Michael Byrnes (bass) and Sotiris Eliopoulos (drums) and Jackie Miclau (keys, vocals) and hitting the recording studio and the road, hard, and for real.
I'd heard all three of the band's albums prior to the show, and had pinpointed 2022's Orange Blood as my favorite. However, at this point, it was much more "like" than "love."
But at Artpark, it took all of 10 minutes for me to fall hard for the band and to commit to a more serious relationship, one I can imagine enduring for a good while.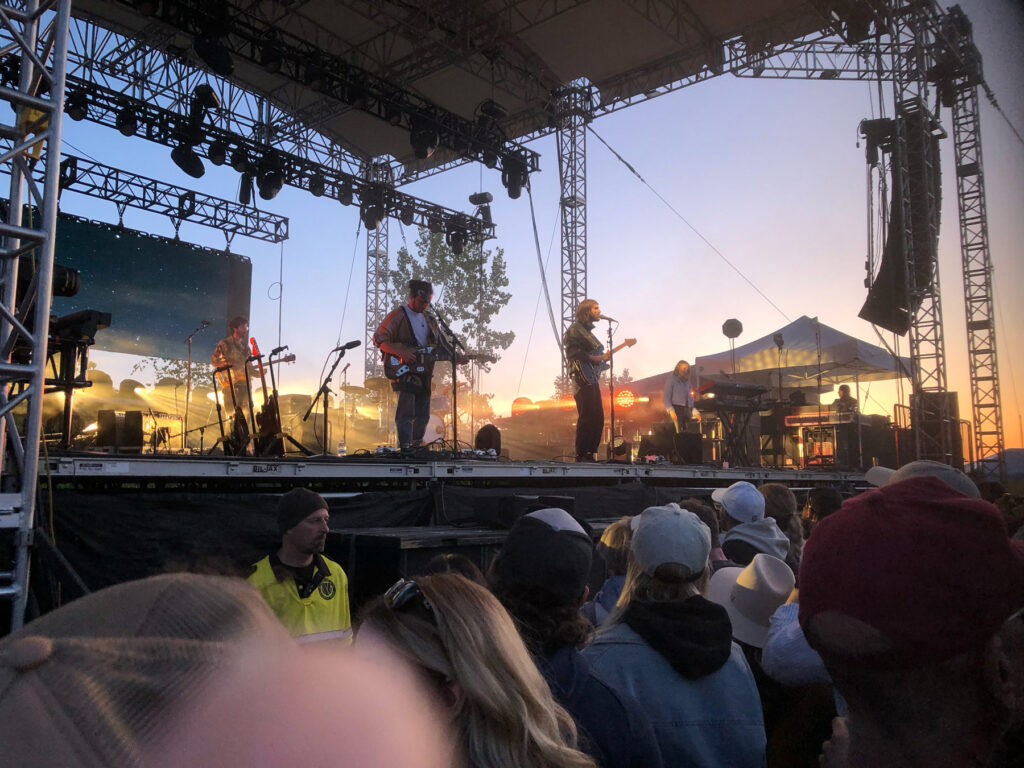 Maybe it was the Grateful Dead teases sprinkled throughout the set, or the killer cover of the Pixies' 'Where Is My Mind,' or the way the band built these slow-burning, gradually evolving jams into the structures of tunes from Orange Blood that I thought I already knew but didn't, really, or the uber-tight, minimalistic interplay between drummer Eliopoulos and bassist Byrnes, or the way Quinn, Cooper and Miclau joined in understated but strong vocal harmony during key moments. Maybe it was all of these things, at once, that did it.
Or maybe it was that indelible moment of zen, when, at the conclusion of the evening's first set, Quinn's bandmates headed backstage for a well-earned intermission drink, and left him alone on the Artpark stage with just his guitar and 3,500 hardcore Mt. Joy fans for company. Quinn eased gracefully into 'Don't It Feel Good,' and hell yeah, it sure did, as the sun dropped over the Niagara Gorge, and this beautiful tune emerged, a song about finding solace in the forgiving lightness of forgetting, for a little while, the whole damn mess.
Quinn set the scene thus: "On a dusty desert highway, Pacific cliffs kiss the high waves/The morning sun rips through the clouds, and you close your eyes/Into a messy morning kitchen of a mind I've always lived in/Same as it always was,'til the birds start singing on the wire above…"
And then he let us know what those birds were intoning… "Like, don't it feel good? Don't it feel alright? To get a little stoned and push the mess aside…"
A song about loss and disappointment and suffering somehow rose above its subject matter to deliver something that felt to me an awful lot like healing. This is what music can give us, when we're in tune and we're lucky. Something profound but simple, something beautiful, and with the help of the environment, something transcendent.
What a set up for the band's second set, which felt like an exuberant victory lap, starting with an inspired "I'm Your Wreck," including a reprise of the Dead's "Fire On the Mountain," and ending where things began for this wonderful band, with "Astrovan." And here's the tell – as soon as the show ended, I started hatching a plan to see Mt. Joy again, somehow, and soon.
I've got a good feeling about this summer…