Freeze these moments a little bit longer…
It's all been a bit of a blur so far, hasn't it? I feel like I was watching My Morning Jacket at Artpark only yesterday, but hell, that was more than a month ago now, and I've seen a ton of shows since. What a beautiful prolonged sprint, particularly when you add in all the incredible live streaming opportunities we've been offered to fill our 'nights off' from the local scene.
When we're in the thick of the concert season around here, it's hard to believe we're living in a tertiary concert market, isn't it? I mean, what's it like to live in a primary concert market? Does that mean you need to attend three gigs a day to keep up? For me, that would been an ever-lingering feeling of having missed something, or let someone down…
I'd like to stop and catch my breath, but I guess that's what the Fall is for. Until then, once more unto the breach, fellow music soldiers! See you out there…
July 29 at 1 p.m., Lafayette Square, Downtown Buffalo, free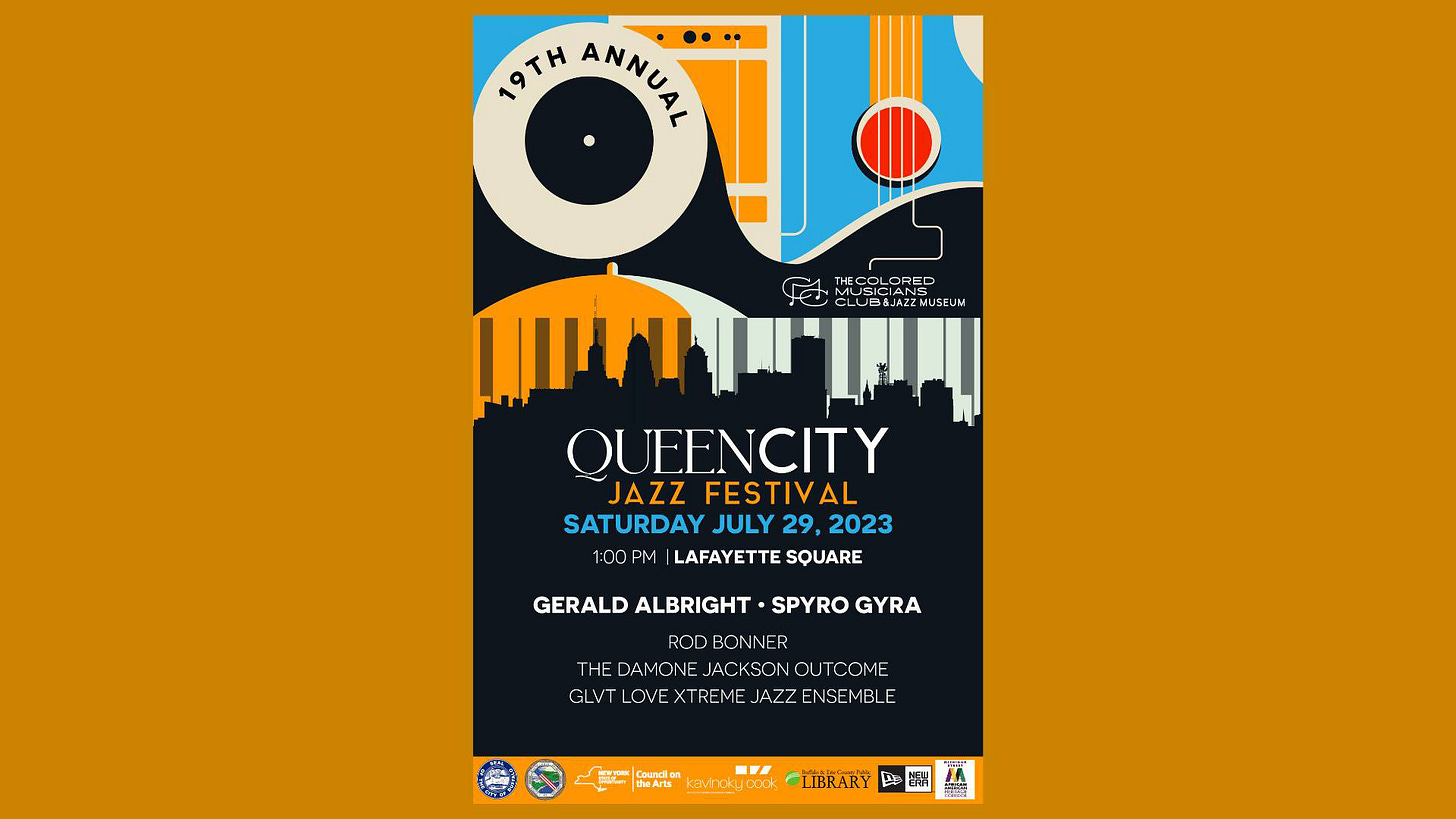 While the Historic Colored Musicians Club & Jazz Museum remains deeply engaged in a lengthy renovation project – a $3 million revamp and expansion that is scheduled to be completed by December – the music never stops.
On July 29, the 19th Annual Queen City Jazz Festival will take over Lafayette Square in Downtown Buffalo, representing the CMC's continued vision, and celebrating our city's long and enduring relationship with jazz and jazz-based forms.
As in years past, the festival will celebrate national and regional talent in equal measure, implicitly making it plain that there is indeed no real qualitative difference between the two. Thus, headliner Gerald Albright – a masterful musician with virtuosic capabilities on both saxophone and bass, whose credits include serious jazz, pop, urban jazz and R&B credits (Anita Baker, Teena Marie, Phil Collins and Whitney Houston among them) will preside over a bill that also includes Buffalo-born fusion legends Spyro Gyra, and some of the best and brightest younger musicians on the ever-expanding WNY scene in the form of Rod Bonner, the Damone Jackson Outcome, and the GVLT LOVEXtreme Jazz Ensemble. (This last outfit is made up of bassist James Gaines, trombonist Eric Oliver , drummers Benjamin 'Bam Bam' Clyburn and Bobby Bonner, and keyboardist Greg Treadwell, all serious cats with deep roots in the Buffalo Black church community.)
The festival is poised to further cement and celebrate the CMC's continued role as both a hub of true Buffalo music history and a hive of centralized activity for present-day and up-and-coming talent. As Bob Marley once sang, "If you know your history/then you will know where you're coming from." The CMC has been helping us to "know where we're coming from" for nearly a century.
"We are feeling a new sense of pride, resurgence, and growth at the Colored Musicians Club and Museum like we haven't seen since the '60's," CMC Event Coordinator George Scott said in a press release announcing the event.
"With construction of the new addition as well as the renovations of both the club upstairs and the museum downstairs, we are excited to roll out new changes and programming over the next few years."
This year's Queen City Jazz Fest, Scott says, will "celebrate the future of the Colored Musicians Club & Jazz Museum, as we honor its 88 years of existence."
July 29 at 1 p.m., Sportsmen's Park, Black Rock, $20/$25
In July of 1973, Summer Jam at Watkins Glen brought some 600,000 music-lovers to a racetrack in Central New York to see and hear the Grateful Dead, the Allman Brothers Band and The Band. Fans who arrived the day previous were treated to a soundcheck that found members of all the groups jamming together, a 'pinch me' moment for the assembled, surely.
Some 50 (ouch) years later, Workingman's Dead, the Thurman Brothers and Buffalo's Last Waltz Band will gather in Sportsmen's Park to celebrate what happened that day. You know our love will not fade away…
Get your tickets here.
August 2 at 7 p.m., The Cave, 71 Military Rd., Black Rock, $10/$15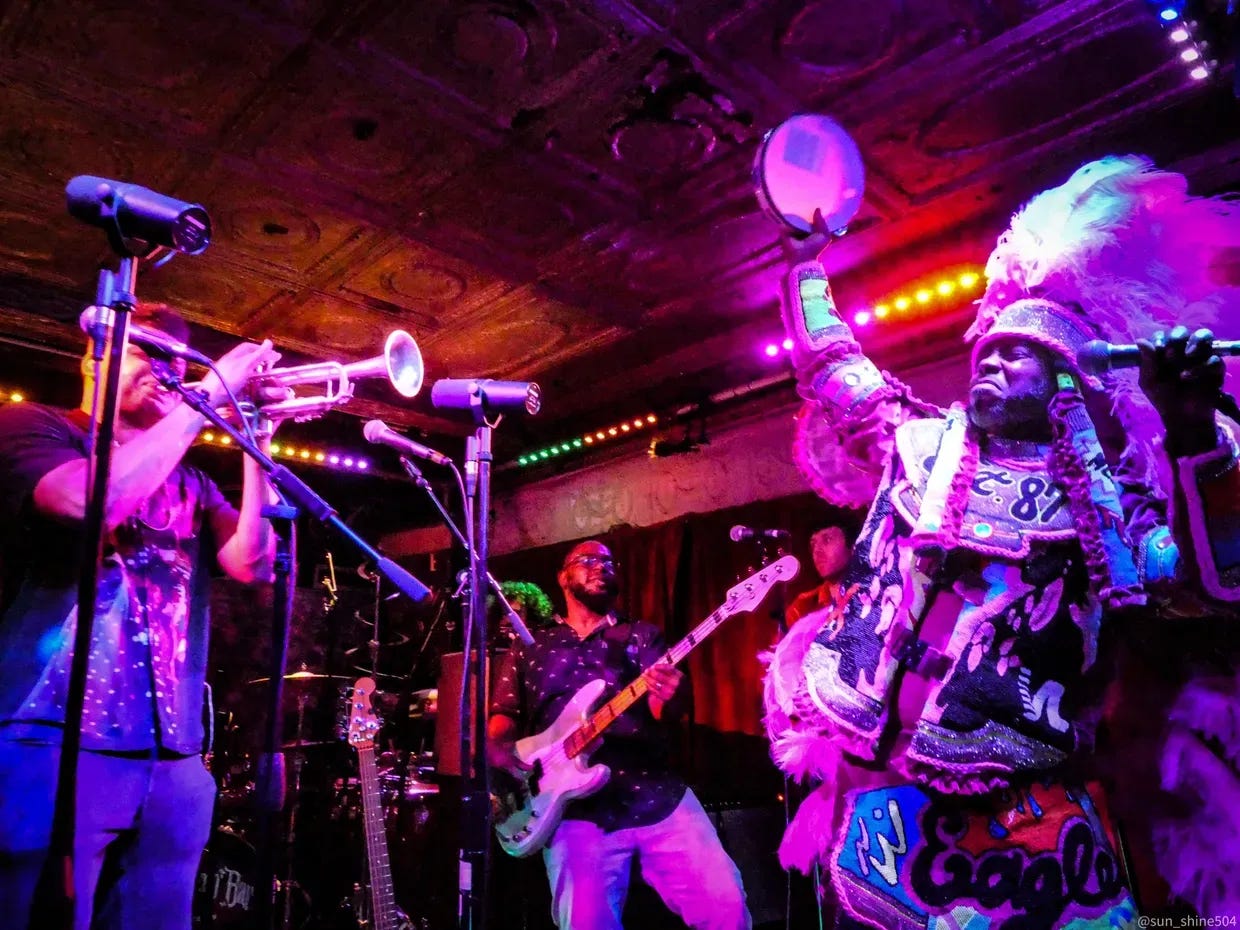 Any chance to celebrate the music of New Orleans – also known as America's Music – is a good one.
This presentation by our own The Big Easy in Buffalo – "a not for profit organization that brings New Orleans and Louisiana music and culture to the Western New York region several times a year for live performance, as well as music education and professional development for local musicians, students, and the community" – brings some of the finest 'next generation' proponents of New Orleans music to town, under the leadership of living legend Second Chief Joseph Boudreaux, Jr. of the Golden Eagles Indian tribe. It's about to get funky in here, be assured. The presence of Buffalo's own dub-reggae-funk ensemble the Olmsted Dub System on the bill underscores this fact.
Get tickets here.
August 5 at 8 p.m., Artpark Mainstage Theater, $29.50/$45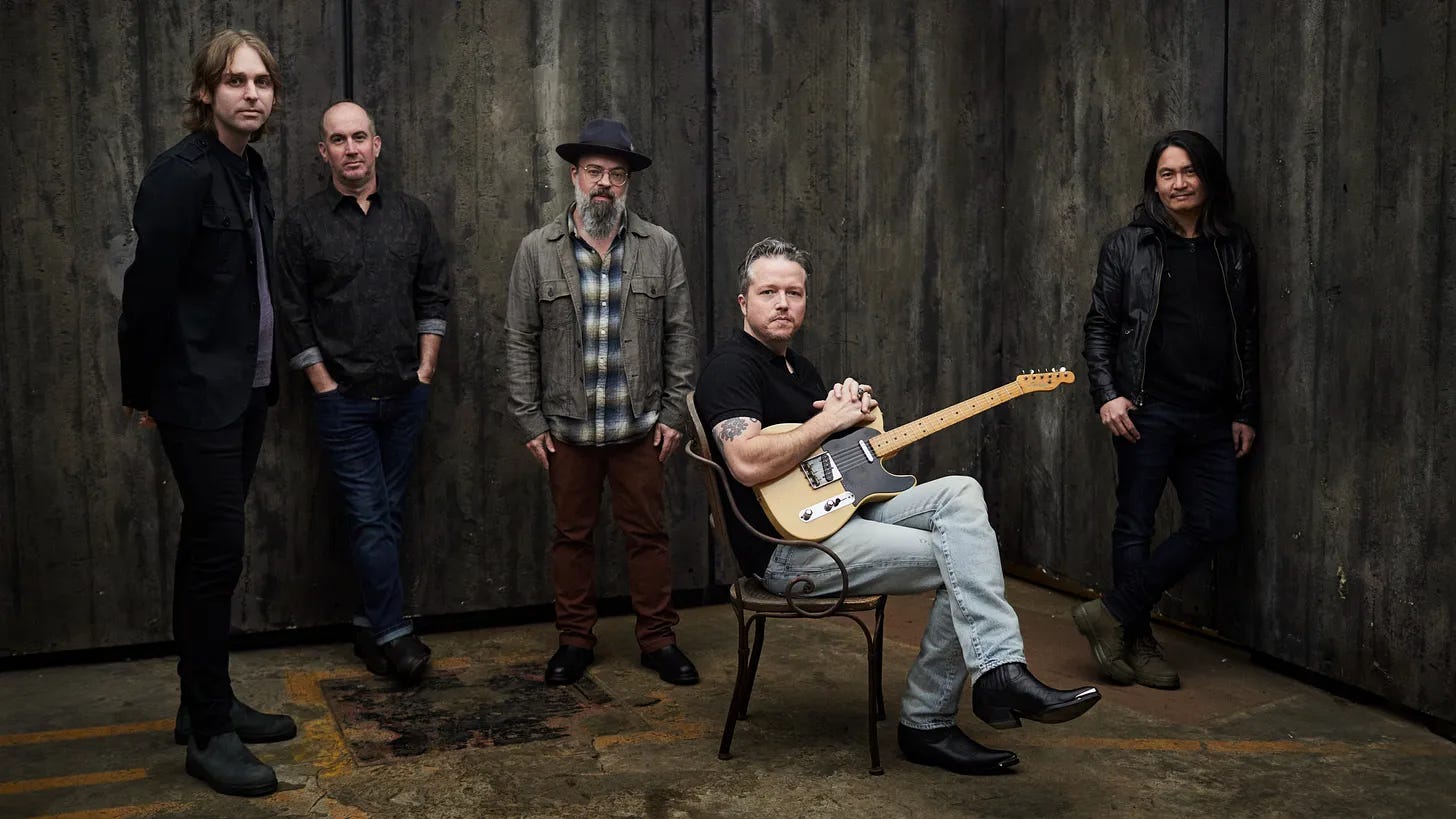 Heroes are somewhat hard to come by these days, at least in the world of music, where a cynic might make a strong argument that everyone is just in it for their own piece of the pie, and woe befall anyone who makes a claim where someone has planted their flag previously. (Concert promoters know what I'm talking about, surely.) Jason Isbell is an exception to this (malleable) rule. He consistently does what most don't – stands firm on principles, challenges his audience's preconceptions, refuses to be bullied by the Bro-Country brigade, does what he believes to be right even if when doing so costs him fans and money, and all the while, pursues a personal musical ideal that demands growth and rewards the listener's investment.
Plus, he totally, fully, completely rocks it in the concert setting, in no small part due to the contributions of 400 Unit members Jimbo Hart (bass), Chad Gamble (drums), Derry deBorja (keys), Sadler Vaden (guitarist extraordinaire) and, when she isn't off on her own tours, Amanda Shires (fiddle, vocals).
Wanna believe that music matters and heroes exist? Me too. See you at Artpark.