Natalie Cressman, Trio Imagination, some new music news, and a whole lot more
And just like that, it's Labor Day Weekend.
Time for a handful of major gatherings to wrap the summer, in the form of the annual Music Is Art Festival (September 9, all around Buffalo Riverworks and the surrounding neighborhood) and Borderland Music & Art Fest (September 15 – 17, at Knox Farm State Park in East Aurora) – more on both of those to come. Oh, and lest we forget, the 7th Annual Folkfaces Fest is taking over Cherry Hill Campground in Darien center, NY, September 28 – October 1. (More on that one to come, as well.) 
Meanwhile, Artpark is preparing to wrap what's clearly been an amazing season of diverse concert programming with a bill featuring Alvays and Alex G with guest Tanukichan inside the MainStage Theatre on September 1 at 7 p.m., and its final outdoor show, when Grace Potter brings her Mother Road tour to the Ampitheatre stage on September 9  at 7 p.m.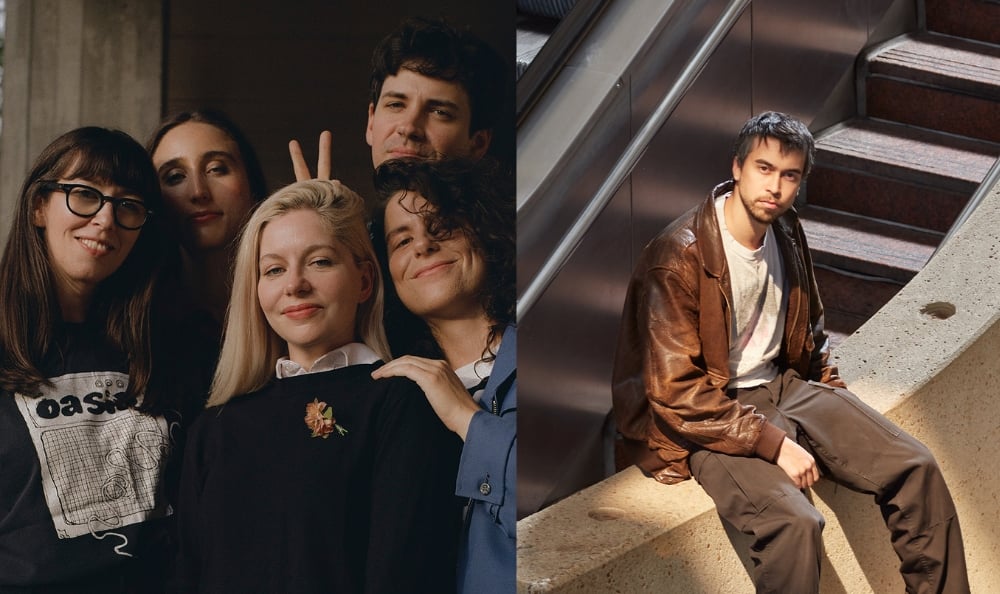 Now, it's time to get psyched for a few ultra-significant Fall shows hitting the region – the most prominent of them being Peter Gabriel's first Buffalo play in decades (KeyBank Center on September 22), Pat Metheny's 'Dream Box Tour' stop (UB's Center for the Arts on September 27), Tool's tail-end of the 'Fear Innoculum' tour (Rochester's Blue Cross Arena on November 6), and Thundercat's first-ever Buffalo gig (October 14 at Buffalo Riverworks).
There's also a whole lotta new music to look forward to – although much of that "new" music actually takes the form of deluxe reissues and remasters. First off, this week found Steven Wilson dropping "Economies of Scale," the first single from his forthcoming album The Harmony Codex, due on September 29. The single is at turns lush, beautiful, rife with a sense of foreboding, and a little bit creepy, which is an area where Wilson has done so much of his best work.  I'm hoping beyond hope that the Harmony Codex tour will include a stop at the Town Ballroom in Buffalo, the scene of glorious concerts past, both from Wilson's own band and Porcupine Tree. (In other Wilson news, his remastering and surround sound work is all over the deluxe box set reissue of Jethro Tull's The Broadsword and the Beast album, which is out September 1. And if you haven't heard Wilson's remix and remaster of the late Pink Floyd keyboardist Richard Wright's classic Wet Dream album, I highly recommend you open a bottle of wine and get acquainted with it.) 
At the moment, I'm also enthralled with Sonar's face-melting Three Movements record, featuring the indelible contributions of the brilliant David Torn, highly recommended for listeners who enjoy doing deep dives on complex, intricate and rewarding music.
Finally, fans of Frank Zappa, celebrate – the multi-disc 50th Anniversary edition of the great one's 1973 masterpiece Over-Nite Sensation album is due on September 7.
In the meantime, here are a few shows that might've otherwise fallen beneath the radar in these frantically busy final days of summer…
September 9 at 8 p.m. , Asbury Hall @ Babeville, 341 Delaware Avenue, Buffalo, $25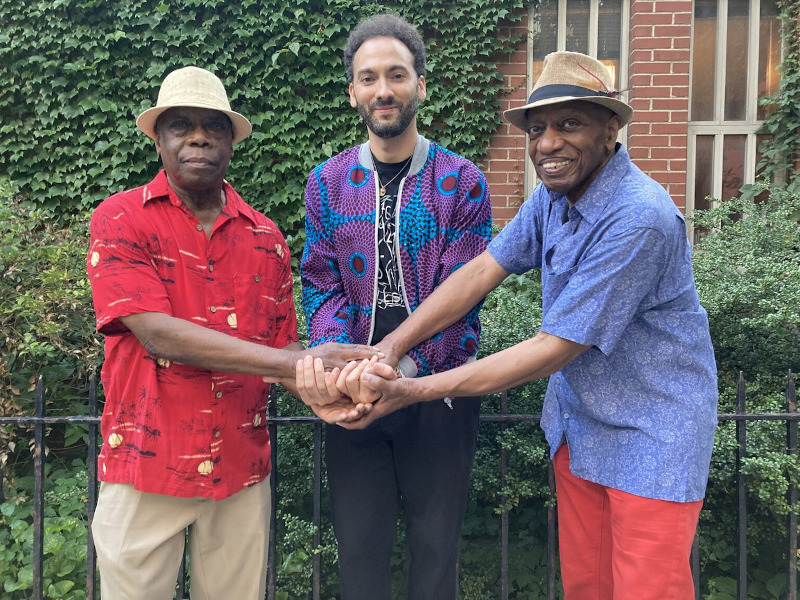 The combined credits of the three musicians who will take over the Asbury Hall stage as Trio Imagination on September 9 combine to form a collective resume that covers much of the history of jazz.
Drummer Andrew Cyrille has played with Coleman Hawkins, Cercil Taylor, Albert Ayler and Mary Lou Williams, in addition to produicing stellar work with his own Quartet and Quintet. Bassist Reggie Workman left his considerable fingerprints on work with John Coltrane and Art Blakey's Jazz Messengers. Pianist David Virelles – the comparative "kid" of the group – has turned heads and enticed ears alongside the likes of Chris Potter, Steve Coleman and Ravi Coltrane.
That this band – an evolution of Trio 3, the imaginative collaboration between Cyrille, Workman, and saxophonist Oliver Lake – will be performing in the beautiful environs of Asbury Hall is a gift for area jazz lovers, all of whom owe a debt of gratitude to producers .9 Mile Collaborative, the Colored Musicians Club & Jazz Museum, and Hallwalls Contemporary Art Center.
Natalie Cressman & Ian Faquini
Saturday, September 9 at 7 p.m., Pausa Art House, 19 Wadsworth St., Buffalo, $15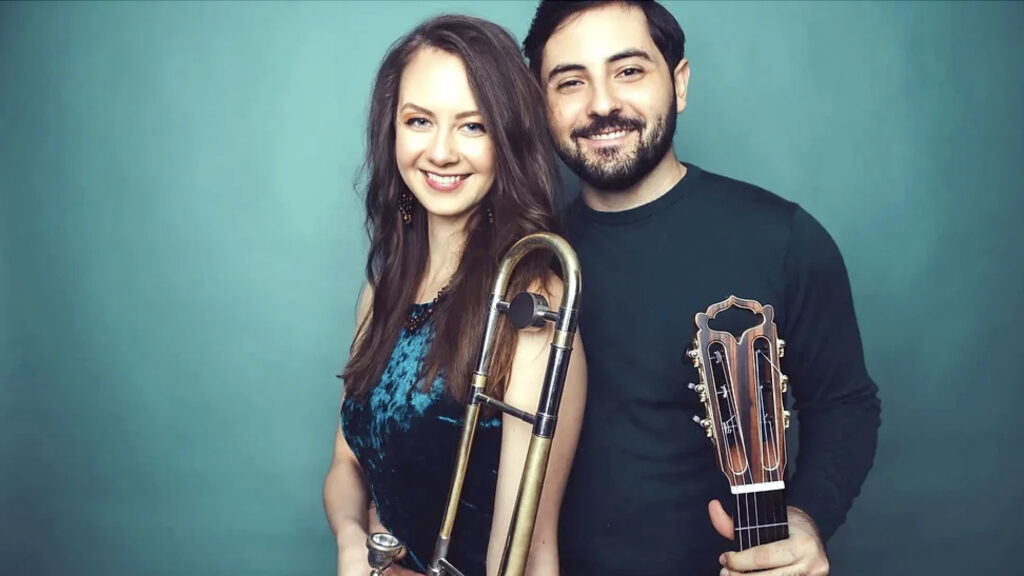 Many of us know of Natalie Cressman based on her decade-plus as trombonist with the multi-idiomatic, improvisation-heavy groove machine that iOS the trey Anastasio Band. But Cressman has been pursuing her own far-flung musical obsessions all the while, releasing albums beneath her own name that weave the influences of singer-songwriter fare, Latin jazz, funk, indie and alternative rock, and even ethereal, ambient works into a rather stunning, highly variegated whole.
Born to a jazz vocalist mother and a trombonist father, Cressman was studying at the Manhattan School of Music in 2009, when erstwhile Phish guitarist/vocalist and TAB bandleader Anastasio witnessed her playing and singing, and promptly recruited her for his band. She was only 18 at the time, but Anastasio "was instantly floored by how melodically and naturally she played and sang."
Those gifts are on full display throughout "Auburn Whisper," Cressman's latest effort with musical partner Ian Faquini, whose agile Spanish guitar and mellifluous singing marry Cressman's mournful trombone and vocals in an achingly gorgeous symbiosis. It's this music that will form much of the program that the lucky few gathered in the intimate Pausa Art House on September 9 will be gifted with.
Also worth your time, attention and money…
A double-bill celebrating 90s-era Canadian rock that finds Ron Hawkins of Lowest of the Low kicking off the evening with a solo acoustic set, our own Tragically Hip tribute ensemble the Strictly Hip offering their inspired takes on T-Hip classics, and then a finale that finds Hawkins joining the Strictly Hip lads for a set of Lowest of the Low classics. All of this is going down at the Wilson Boat House (57 Harbor Street, Wilson, NY) on September 2 at 7 p.m. (A note to Hip fans – the deluxe anniversary edition of the band's awesome Phantom Power album is due on November 3, and the previously unreleased bonus track "Bumblebee" is out now.) 
The 2nd annual Buffalo Jazz Festival gathers the Jay Sharp-tet, the Lindsey Holland Unit, Donny Frauenhofer and friends performing the music of Herbie Hancock, the Wendell Rivera Latin Jazz Ensemble, and the Troy Brothers Organ Quintet to the south lawn of the Richardson Olmsted Campus (444 Forest Avenue in Buffalo), on September 3, beginning at 1 p.m.
Tadaaki Naganuma returns to Buffalo to be joined by friends Cathy Carfagna, Geno McManus, Frank Grizanti and Brandon Delmont for an evening of Beatles and Wings gems, at the Sportsmen's Tavern on September 9 at 7:30 p.m.
Stoneflower's Tom Petty and Travelling Wilbury's Tribute takes over the Sportsmen's Tavern September 6 at 7 p.m.
Irish folk troubadours The High Kings play Asbury Hall @ Babeville (341 Delaware Avenue, Buffalo) on September 3 at 8 p.m.
And finally, the Donny Frauenhofer Trio –  keyboardist Frauenhofer, bassist Colin Byrdalski, and drummer Isaiah Griffin – return to Nietzsche's (248 Allen Street, Buffalo) on September 6 at 9 p.m., to kick off what will be a first-Wednesday-of-every-month residency, carrying on into the foreseeable future.  (Sit-ins are encouraged, so bring your axe, if you're so inclined.)