The Furious Bongos Celebrate Zappa & Halloween with the help of Chad Wackerman, Sam Grisman celebrates his dad & Jerry Garcia to benefit Hospice, and more
The Furious Bongos Play the Music of Frank Zappa
Tuesday October 24th at 8 p.m., Buffalo Iron Works, $20/$25
Between 1981 and 1988, the guy manning the drum throne in Frank Zappa's band did what everyone who'd filled that position previous to him did – played Zappa's incredibly challenging music with immaculate precision. But Chad Wackerman brought his own unique sensibilities to the Zappa table too, and in the process, earned the right to be mentioned in the same breath as predecessors like Vinnie Colaiuta, Terry Bozzio and Chester Thompson, all of whom were (and are still) complete beasts. 
I say all of this not because I'm pining for a gig penning profiles for Modern Drummer Magazine (although feel free to hit me up if you happen to read this, guys! I'm available!) but because I'd love to underline the awesomeness of what we Zappa-heads here in the Buffalo region are being offered on October 24th – that being an evening with one of the finest Zappa repertory ensembles going, the Furious Bongos, with their guest for the evening, the aforementioned Mr. Wackerman, who will be smacking tubs and taking names.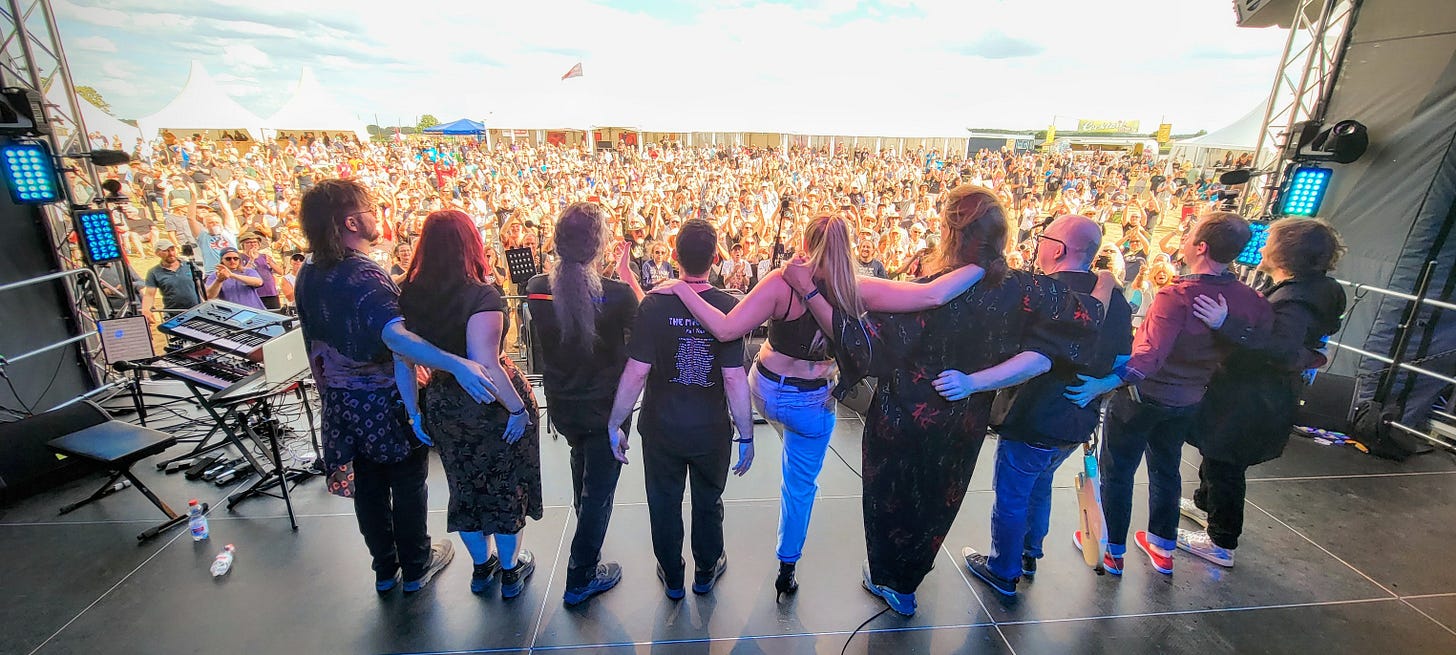 Zappa called his Wackerman-era outfit 'The Best Band You Never Heard In Your Life,' with trademark sarcasm, but he was on the money – these cats (Wackerman, Ike Willis, Mike Keneally, Ed Mann, Bruce Fowler, Walt Fowler, Scott Thunes, et al) played the Maestro's uber-demanding music with discipline and virtuosity, while also managing to make it sound super fun.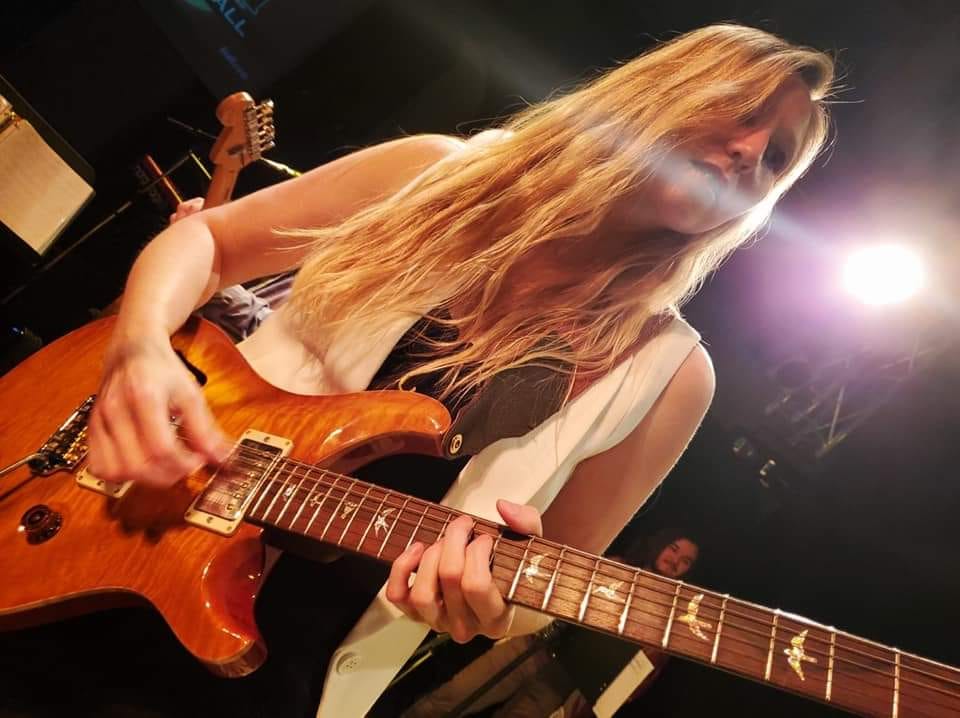 Speaking of fun, the Furious Bongos are all about it, which is not to suggest that they don't take the music itself seriously. I mean, you can't fake your way through a Zappa tune, and with combined credits that include work with Yo Yo Ma, Mick Fleetwood, BB King, REM, Vinnie Colaiuta, Dweezil Zappa, Oasis, the LA Philharmonic, Ani DiFranco, Arthur Barrow, Alice In Chains, India Arie, Limelight: A Tribute To Rush, Pinetop Perkins, and Arrested Development, this 9-piece band has paid the cost to be the boss, while never forsaking their solemn duty to, as Zappa put it, 'put the eyebrows on the music.' (Zappa-nese for 'Give it some expression and play it like you mean it.')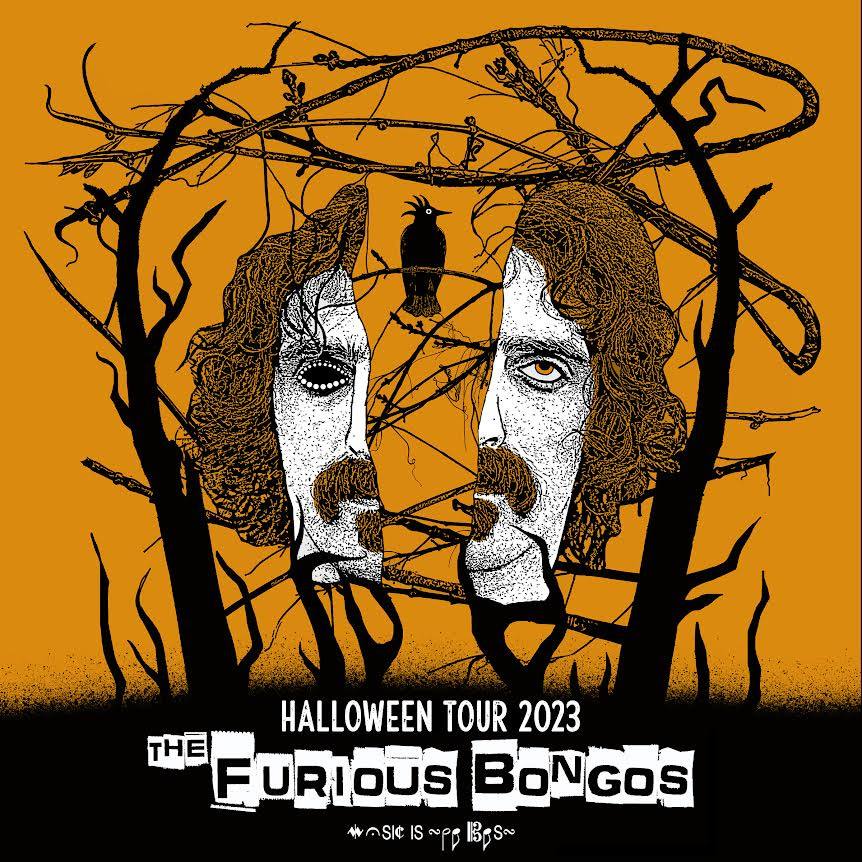 Oh, and let's not forget how much Zappa loved Halloween. The Furious Bongos sure haven't – this Buffalo Iron Works show is part of their Halloween 2023 Tour, so expect the unexpected, which may or may not include the odd giraffe stuffed with whipped cream or the occasional green rosetta-adorned muffin.
The Sam Grisman Project: Not For Kids Only
Saturday, October 21 at 11 a.m., Buffalo Iron Works, $15
I do love a nice daytime gig, and this one checks a whole buncha boxes – great music, great people, and a great cause.
Sam Grisman, the son of bluegrass legend David Grisman, has been honoring his father's legacy – with special attention paid to his indelible collaborations with Jerry Garcia – and building a devout audience along the way. For this show, Grisman and his band – Ric Robertson, Aaron Lipp and Chris J. English – will recreate the iconic 1993 Grisman/Garcia album Not For Kids Only, with a little sittin'-in help from Buffalo's own Tyler Westcott, of renowned 'Buffalo-Grass' ensemble Folk Faces.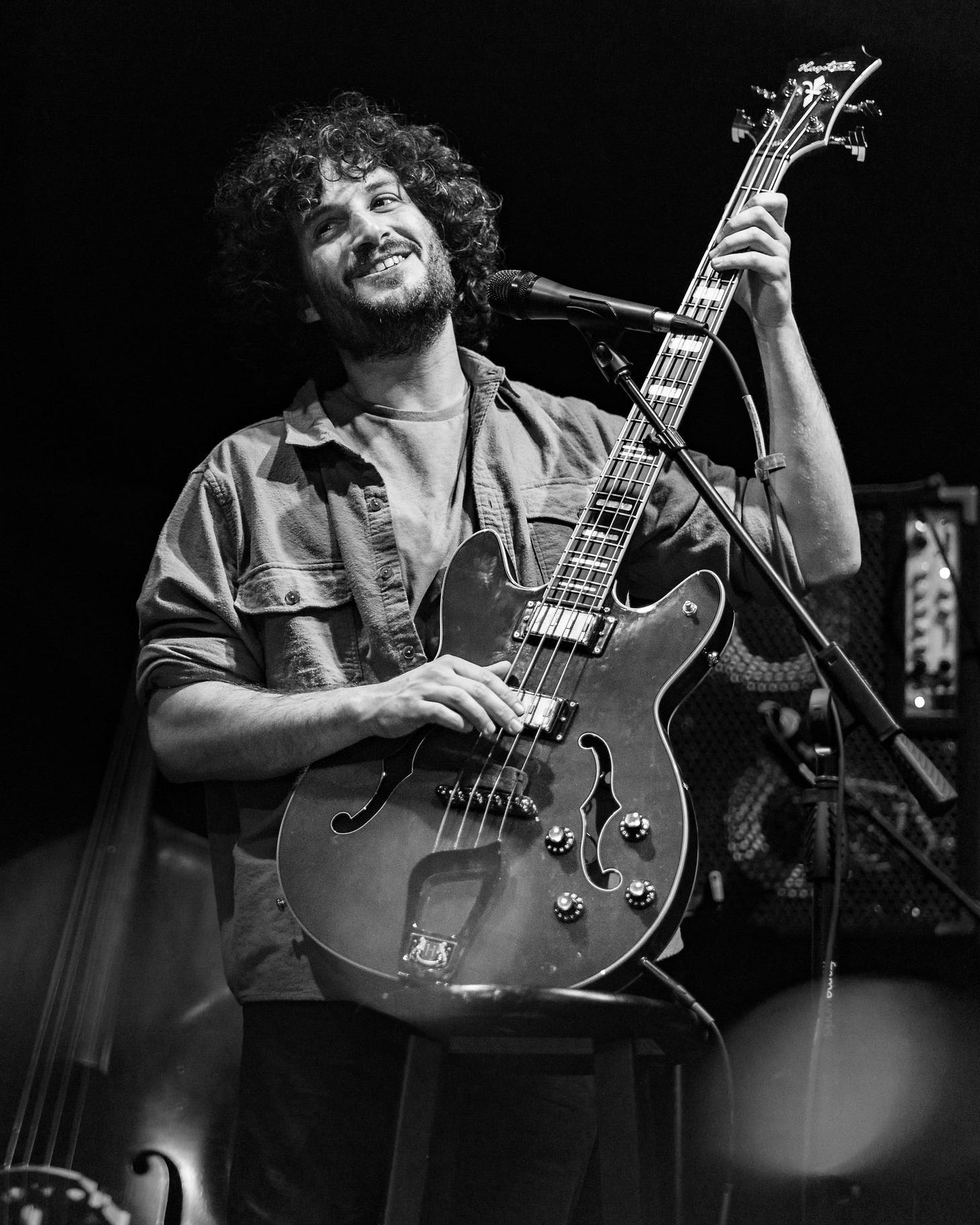 Why the early stage time, you ask? Well, this gig is another in a series of kid-friendly shows presented by Stu and Judy Weinstein and their Junior Jerry Jam organization, which is dedicated to answering the question 'Why should grown-ups get to have all the fun?'
To add to this show's awesomeness, proceeds from the event – which has a suggested $15 minimum contribution per family – will go to Hospice of Buffalo and their ongoing mission to provide compassionate serious illness and end-of-life care.
Ahhh, to be kind. That's what love will do for ya!
Also worth your time and money:
The Central Terminal Oktoberfest, 11 a.m. – 4 p.m. at Buffalo Central Terminal, free; Daniel Donato's Cosmic Country, 8 p.m. October 24 at Asbury Hall, Babeville, $20/$25; Star People Plays the Music of Horace Silver, 7 p.m. October 20 at Pausa Art House, $15/$20; Mary Chapin Carpenter & Shawn Colvin, 7:30 p.m. October 20 at UB Center for the Arts, $40 – $75; Deadwolf, The Dirty Pennies & Trauma Cat, 9 p.m. October 21 at Mohawk Place, $10/$12; Tennis with Sam Evian, 8 p.m. October 25 at Asbury Hall, Babeville, $25; Weird Phishes Plays Radiohead in the style of Phish, 8 p.m. October 26 at Buffalo Iron Works, $10/$12; Spacebound with Rosai, 14 Mafia, and Johnny & the Man Kids, 7 p.m. October 21 at the Town Ballroom, $15.; Farrow – 100th Show Celebration, 7 p.m. October 20 at Buffalo Iron Works, $15/$20.