Zuri Appleby, Sunny Day Real Estate, Mikaela Davis and more!
This summer was always going to be special for me, because it's the first one during which I've operated with a 'post-pandemic' mindset, even while well aware that Covid is still hanging around like a bad idea, and people are still getting sick.
All of that gloom aside, the vibe has been the thing for me over these wonderful weeks – whether attending shows or performing as part of them, the feeling of positivity and togetherness among the assembled has been incredibly life-affirming, particularly after several seasons of sorrow. 
Whatever happens next, I plan to take this feeling, run with, it and build on it. Should you be similarly inclined, here are some incredible shows on tap in the coming week that might help you along…
Bassalicious – Honoring Jerry Livingston
Thursday, August 17 at 5 p.m., Broderick Park, 1170 Niagara St., Buffalo, Free
Bassist Richii Valentino arranged Bassalicious as a celebration of the life and work of the late Jerry Livingston – a towering figure in the world of Buffalo bassists, and Buffalo music in general. Through his work as a member of Rick James' Stone City Band, as well as alongside Miki Howard, Stephanie Mills, Thelma Houston and the Mary Jane Girls, Livingston changed the landscape of contemporary R&B and funk. In his later career, he acted as a mentor to countless Buffalo musicians, and continued to fly the flag for funk, soul, R&B, gospel and jazz through his work with Toney Rhodes, Carl 'Flute' Johnson, and far too many others to name here.
Valentino will be joined bassists Andy Palladino and Alex Overton, drummers Tim Webb and Ben Clyburn, and a host of special guests for this free celebration of 'Buffalo bottom-end.'
Zuri Appleby homecoming gig
Thursday August 17th, 8 pm, Gypsy Parlor, 376 Grant Street, Buffalo, $10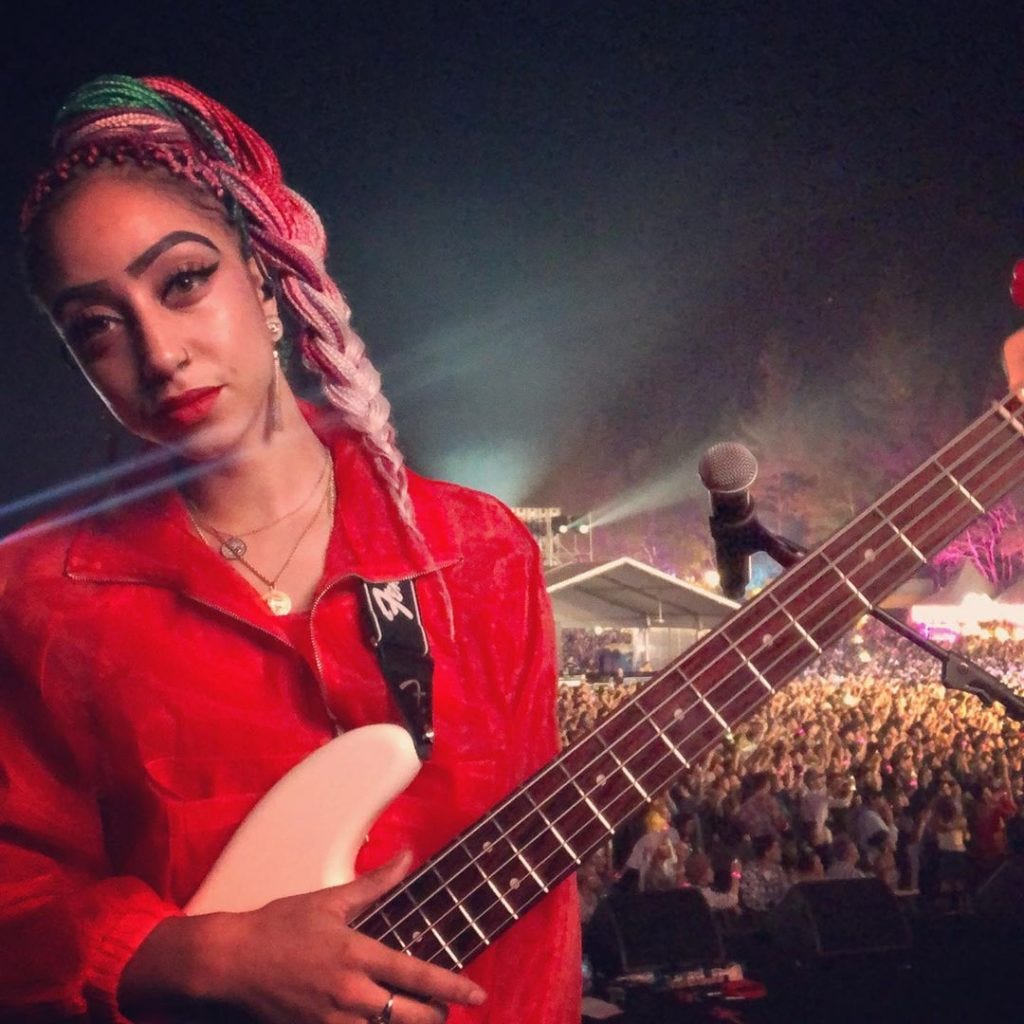 Speaking of Buffalo bassists, our own Zuri Appleby has taken advantage of her break from the ongoing Lizzo world tour to come back home for a special Gypsy Parlor gig, for whioch she'll be joined by Rod Bonner, Jed Thompson, Aaron Blackmon, and some special guests.
"Soooo… as some of you probably already know but maybe not all, I'm HOME," Zuri wrote on social media earlier this week. "I've been grinding all over the globe working on the Special Tour with Lizzo since I was in Buffalo last. Im back home mostly to recharge, spend some QT with family and my homies and celebrate my sister's b-day. Buuuut… I can't leave without playing some music somewhere. If you came out a couple years ago to Gypsy to see us play, you know how special that night was. I actually was blown away by the amount of ppl that came out last minute last time. Maybe y'all will shock me again and pull up tomorrow for one night of good music, good vibes, good people and a jam after our set. Featuring some of my favorite musicians anywhere…"
Sunny Day Real Estate
Tuesday, August 22 at 7 p.m., the Town Ballroom, 681 S. Main Street, Buffalo,$38
25 years ago, a friend lent me a copy of the then-new release from a Seattle band going by the name of Sunny Day Rea Estate, and though I'd heard of the group, I was in no way prepared for what happened when I dropped the disc into the player. The record was called How it Feels To Be Something On, which struck me as an interesting, weird collection of words, something that Tom Verlaine might's used as a song title. Still, I was expecting something noisy and perhaps overblown, since I'd been told that the band was a progenitor of the 'emo' strand of alternative rock.
By the time I made it through the album, I'd fallen deeply in love with what, to my ear, sounded an awful lot like post-modern prog-rock. The songs were long, ambitious, full of shifts in key and time signature, deeply emotive, virtuosically performed, marked by introspective lyrics sung in yearningly high registers by singer/guitarist/composer Jeremy Enigk. 'If this is emo,' I mumbled to myself, 'then I guess I like emo.' (That didn't really turn out to be the case, because I've never really heard another album that sounds like 'How It Feels To Be Something On.')
In the time since, I gobbled up the entire Sunny Day catalog, mourned the loss when the band broke up in 2000, and followed everything Enigk did as a solo artist (and briefly, as leader of The Fire Theft.) An April, 2019 Mohawk Place gig with Enigk and his band was a personal bucket list check-off. I assumed that might be it.
So when this Sunny Day reunion show at the Town Ballroom was announced, it caught me by surprise. When I spoke to Enigk after that Mohawk Place show, I walked away with the impression that he loathed looking backward, and that the past, in his view, belonged in the past. Bearing that in mind, this regrouping – Enigk with old friends guitarists Dan Hoerner and Greg Suran, drummer William Goldsmith and bassist Chris Jordan – strikes me as a true gift. I'll spare the spoilers, and simply tell you that the setlist looks incredible. 
Mikaela Davis w/ Southern Star
Wednesday, August 23 at 8 p.m., the 9th Ward, 341 Delaware Avenue, Buffalo, $20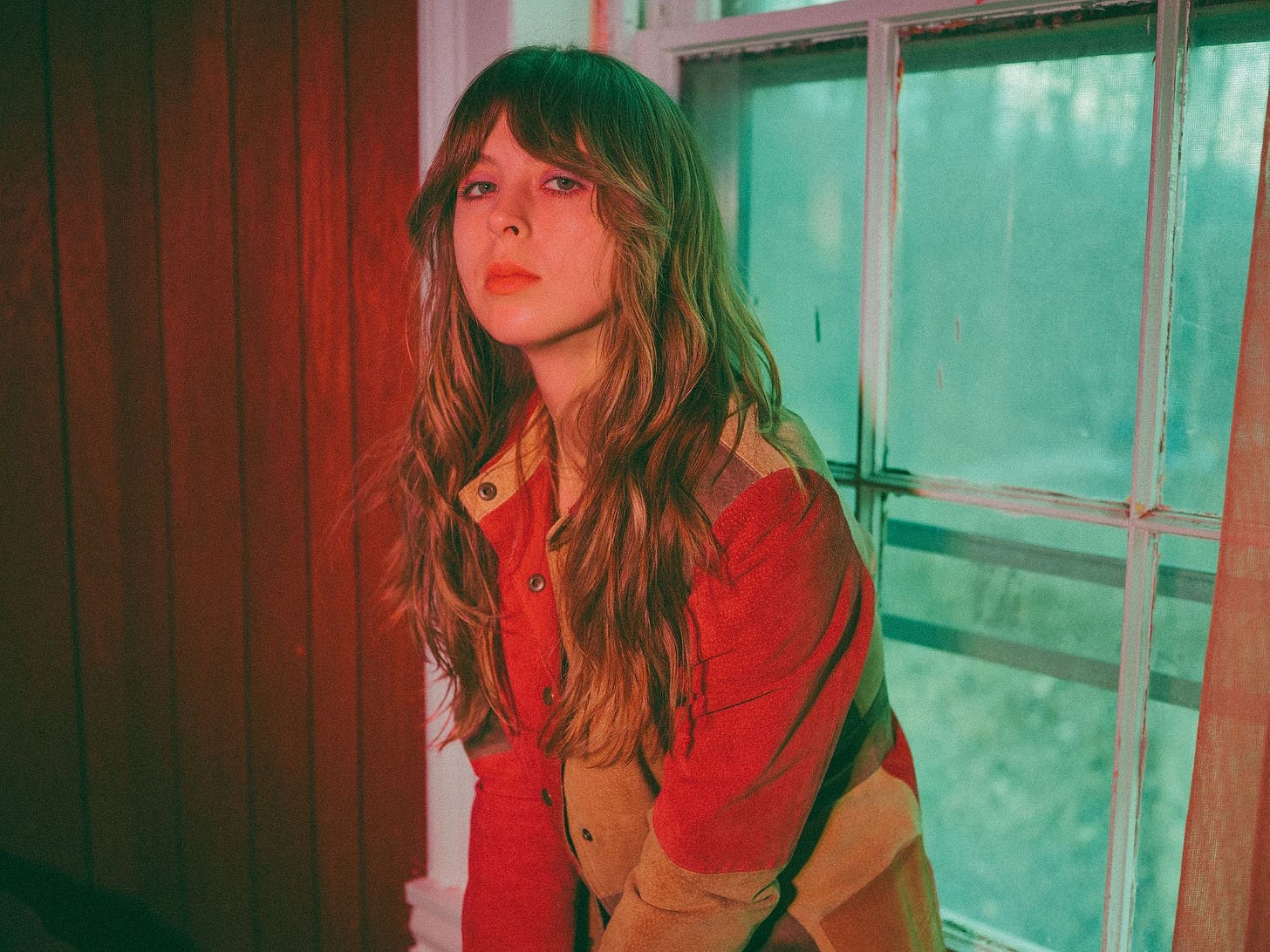 Harpist, vocalist and bandleader Mikaela Davis has been incredibly busy since the release of her debut album, Delivery, a collection that dropped in 2012 and announced her as a bold new presence, a classical harpist and songwriter with a genre-bursting vision and a killer band. Over the past few years, Davis left her native Rochester, NY, and caught the eye of improvisation-based music luminaries like Bob Weir, Phil Lesh, Christian McBride, Bon Iver, Lake Street Dive and Circles Around the Sun, all of whom have featured as a guest performer, and sing her praises as one of her generation's leading musical lights. For this intimate gathering in the inviting ambiance of the 9th Ward, Davis and her band will be blending their psychedelic-folk-indie originals with unique interpretations of pieces from the Grateful Dead songbook. This one is not to be missed.