Free Phish webcasts, James Casey benefit, Steve Earle, Northwest Jazz Festival & more
It's been going by in a bit of a blur, but it ain't over yet! Plenty of must-see live music is on offer this week, from outdoor gigs to theatre and concert-club shows.
First off, if you're into a bit of couch-touring, and you're not averse to serious improvisation, you'll be happy to know that Phish is making its Friday-Saturday run at SPAC available to be streamed by all and sundry, for free, via LivePhish.com and the Phish YouTube channel. These gigs are aimed at benefitting flood recovery efforts in Vermont and Upstate New York, and anyone watching the gratis webcasts will have the opportunity to donate to the cause, via the WaterWheel Foundation, which the band established in 1997 to oversee the various charitable activities the guys are involved in. I've got my eye on Saturday's show, for a back patio throw-down. In addition to this being a more-than-worthy cause, Phish has been on absolute fire this summer, and these shows should provide a fitting finale to what's been an amazing run.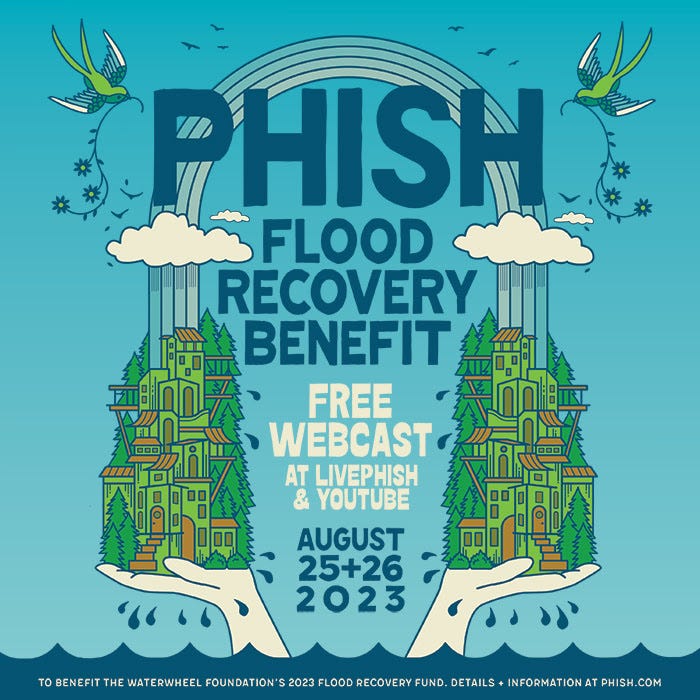 Speaking of Phish, there are still some tickets left for the Borderland Festival, which takes place September 15 – 17 at Knox Farm State Park in East Aurora, with Trey Anastasio leading his Classic TAB ensemble in the headlining slot on Saturday the 16th. (Check out the full lineup here.)
Continuing in this vein, here in Buffalo, the fine folks at Junior Jerry Jam – the family-friendly, music-based not-for-profit overseen by Stu and Judy Weinstein – are inviting us to gather at Buffalo Iron Works on Saturday, August 26 at 5:30 p.m., to raise funds in support of the sublime saxophonist James Casey (Trey Anastasio Band, Phish, The Roots, Dave Matthews Band, Wu-Tang, John Legend), who is undergoing treatment for advanced stage colon cancer and has been unable to tour for most of the summer. The event is also aimed at raising awareness for colon cancer screening in Black communities, where the percentages of colorectal cancer are the highest of any ethnic group in the country. Phish tribute band the Lizards will perform at the all-ages event, and attendees will have the opportunity to contribute to Casey's fund in any amount they desire.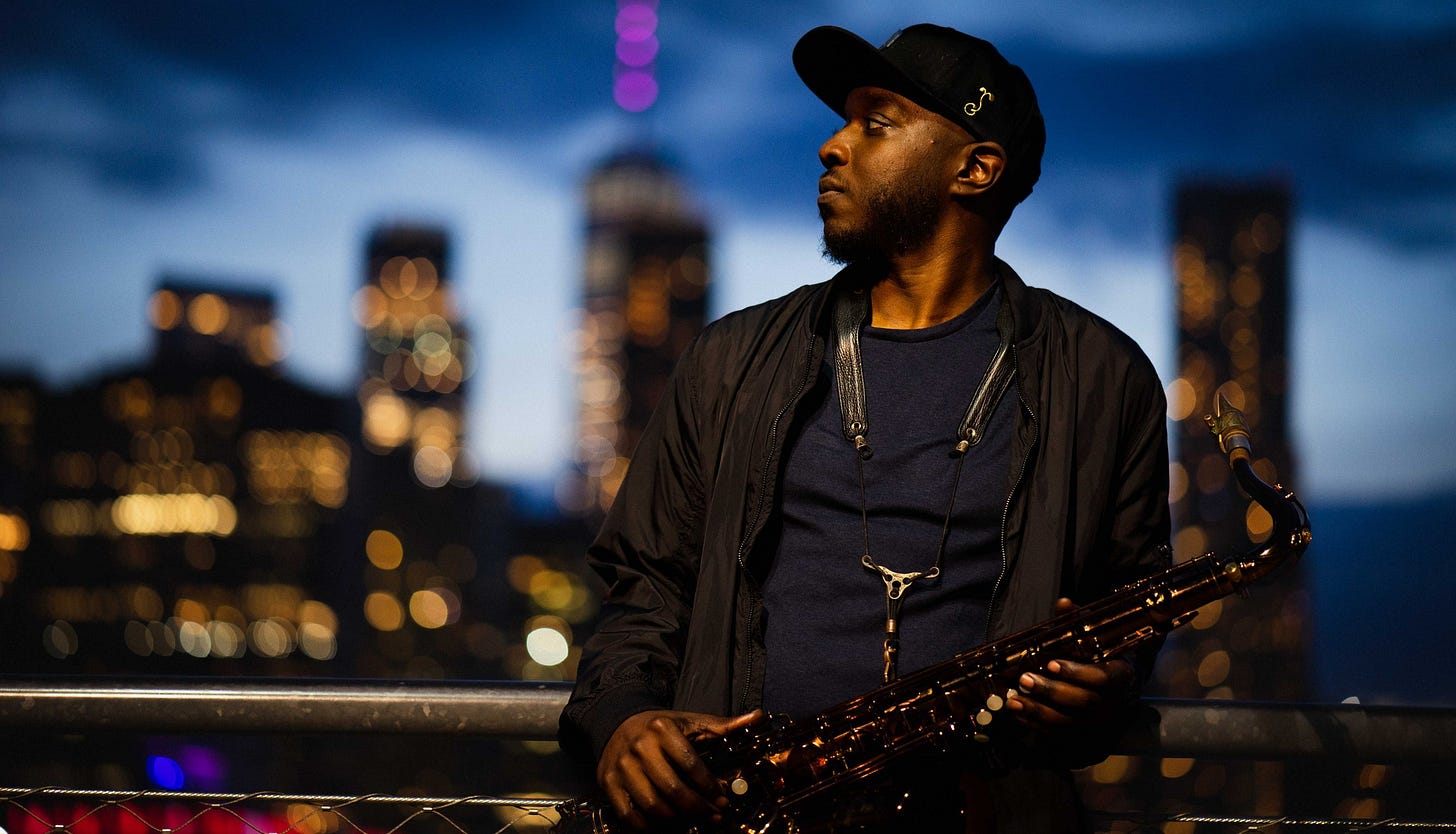 This gig offers the Buffalo musician and music-lover community an opportunity to give back to an artist who has given all of us so much joy. If you can't make the show, you can still contribute through www.juniorjerryjam.org. Tickets are available through the Buffalo Iron Works website.
In addition to this weekend's Elmwood Village ArtFest – you can read about the conflict surrounding the event here, and that conflict's rather rapid resolution here – there's plenty of enticing shows on the menu this week. Here are a few of them.
Steve Earle – Alone Again Solo & Acoustic
Monday, August 28, 8 p.m. at Asbury Hall, Babeville, Buffalo, $39.50 GA seated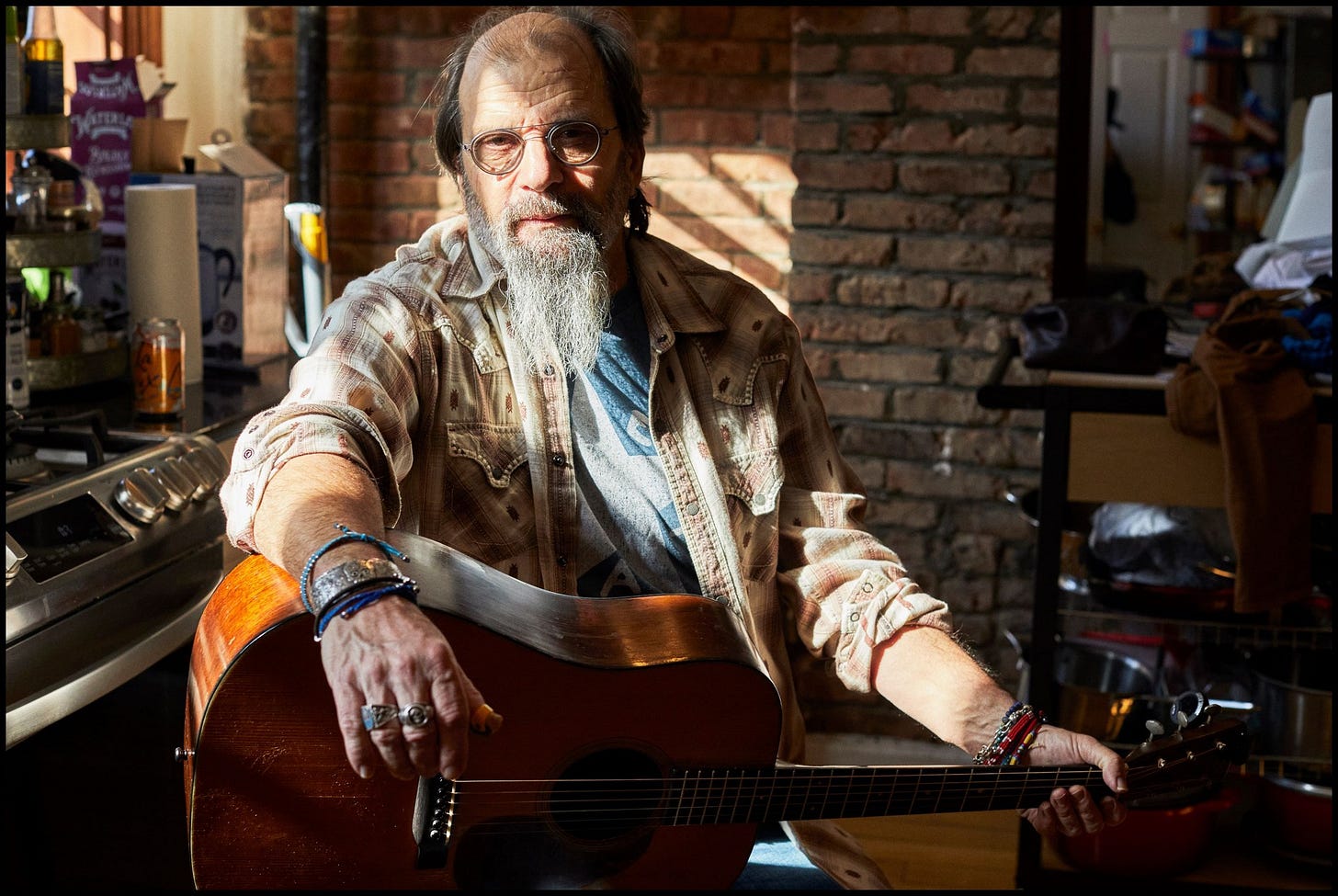 God, I love this man. One of the last of the truly hard-boiled troubadours, Steve Earle has been perfecting his gritty hybrid of rock, folk, country and Americana stylings for longer than he can likely remember by this point. He's always been a great bandleader, and an assembler of serious talent, as his many shows in the Buffalo region over the past 30 years have made more than plain. But this show at the elegant and vibe-y Asbury Hall offers us something we have gotten far less of over the years – some intimate solo time with the man and his incredible songbook.
Fri, Aug 25 – Sat, Aug 26, Center Street, Lewiston, free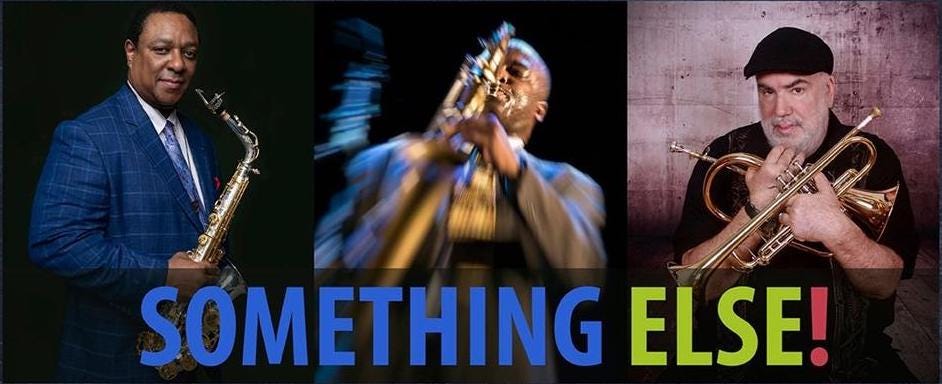 Headlined by Something Else!, a powerhouse of jazz legends featuring Vincent Herring, James Carter, and Randy Brecker, the Northwest Jazz festival in Lewiston takes over multiple stages in the heart of the village across Friday, August 25 and Saturday, August 26. What's always been cool about this fest remains cool; this year, as a host of regional talent shares space with national and international jazz stars and living legends. Among the performers slated to perform across the event's 5 stages the Air Force Rhythm & Blue Jazz Ensemble, the Benny Benack III Quartet, the Janet Evra Quartet with Randy Brecker, the Greg Abate Quartet, Ellen Pieroni & the Encyclopedia of Soul, the Joey Gonzalez Collectiuve, the John Troy/Alex McArthur Quartet, the Adam Bronstein Quartet, Trigger and the Sermon, the Dave Hill Group, Lindsey Holland with Jared Tinkham, the Machine Dream Duo, and many more.
Thursday August 24 – Sun, Aug 27, 2:00 pm – 9:00 pm, Buffalo Central Terminal, $20 (kids under 5 free)
Celebrating its 7th anniversary, the Beau Fleuve Music & Arts Festival returns to the gorgeous grounds of the Buffalo Central Terminal with a program celebrating the diversity of Buffalo culture. More than 20 artists, both regional and national, will perform across three stages during Sunday's all-day festival climax, among them Farrow, David Jonathan & the Inner City Bedlam, Underrated Evolution, Jon Jon, Kota Sovia, Leale, OG Sole, CD Rose, American Idol" contestant Matt Wilson, Super American, Grace Greenan, and Che Noir.
Also worthy of your consideration: Jimmy Eat World with Manchester Orchestra and Middle Kids at the Buffalo Outer Harbor, August 25; Farrow & Friends Live at Larkin, August 30; Dave Ruch and Friends, with Whitford, Bellanti & Celeste at the Sportsmen's Tavern, August 30; Silo City In the Round with Sara Elizabeth, Stephen Babcock and Michael DeLano, at Duende, August 30; The Strictly Hip at Resurgence Brewing, August 27; Lunchtime with Jennifer Rose at the Lion & Eagle Pub, August 26; The Skiffle Minstrels at Flying Bison Brewery, August 26; Almost Queen with Mayday Buffalo at the Buffalo Outer Harbor, August 26.