It's 40 degrees and breezy as I write this, but I'm well aware that things are about to improve, and before we know it, we'll be doing that thing we do so well around here – trying to cram 12 months of concert activity into 100 days of nice weather. Yeah, yeah, yeah, Bills, Sabres, chicken wings and all that, but for me, this is a key, defining feature of what it means to live in Buffalo. You grab it when it's there, and you don't complain (much) when it isn't.
And it's about to be "there," in a big way. When the people behind the Outer Harbor Lakeside Lawn concerts – that's the Seneca Casinos and the Buffalo Outer Harbor group – announced that an August 3 Dark Star Orchestra gig would be added to their rapidly-filling-up summer roster, I caught a whiff of that sweet Buffalo summer aroma, equal parts beer, sweat and a desperation born of fear of it all going by far too quickly.
There are a few firsts of the season this week, including the Outer Harbor Concert series kickoff (The Gaslight Anthem, Lakeside Lawn, Buffalo Outer Harbor, May 20 at 6:30 p.m. $20/$45), as well as summer debuts at Artpark's Outdoor Ampitheatre and indoor Mainstage locations.
Which means we're off to the races. Choose your concert companions wisely and get a good grip on your stamina, folks.
Love Cats in a Tutu: New Wave Night
Nietzsche's, May 19 at 9 p.m., $10/$15
This one strikes me as suitable way to kick off a weekend of musical hijinks. I'd say this was earmarked for former Continental-dwellers of a certain age, what with its implicit mandate to celebrate alternative and post-new wave music from the 80s and 90s, but that would be disingenuous – this music has transcended its immediate generation. Stop by any indie record shop and observe how many under-30s are walking out with fresh vinyl from the likes of the Cure, Cocteau Twins and Television under their arms, for proof positive. Speaking of the Cure, this "skinny tie and Robert Smith shock of hair" throw-down at Nietzsche's does indeed feature a set from Cure tribute band Strange as Angels (great name!), as well as performances by 80s New Wave trib ensemble IOT, organizers the Glam Vamps offering their Burlesque show, and DJ Billie Page gluing the whole evening together with sets of relevant tracks from the era in question. Crank your copy of the Cure's Disintegration while you pre-game it at home, then hit the town.
Artpark starts what promises to be an exciting season this week, with the return of the lovably rustic Avett Brothers (Artpark MainStage Theatre, May 21 at 8 p.m., $70/$80/$97 reserved, $48 lawn).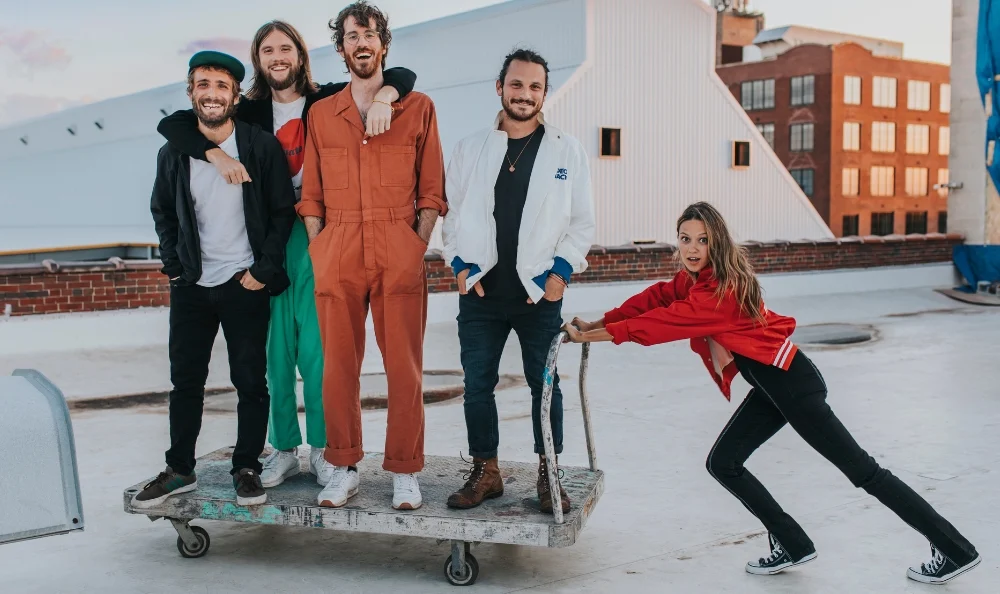 I'm particularly psyched for the season kickoff on Artpark's outdoor stage, however, when Mt. Joy (Artpark Ampitheatre, May 25 at 7 p.m., $41.40/$51.50 ) shows up with its travel bag stuffed with anthems to the sun, songs that artfully blend elements of indie and psychedelic and alternative stylings, all viewed through the lens of a bleary-eyed positivity. I love what guitarist/vocalist Matt Quinn says about the band's most recent effort, 2022's Orange Blood, perhaps my favorite hangover record of that year. "We were trying to find a way to be present enough to appreciate our surroundings, even if they're in decay," Quinn said, pretty much nailing my present-day philosophy of life in the process. Making this show even more enticing is the fact that it's being presented in the "An Evening With" format. (Note that these collaborations between Fun Time presents and Artpark continue to present us with killer shows that might otherwise be skipping over us. Gratitude!)
DJ Andre's Birthday Party
Mohawk Place, May 19 at 8 p.m., $5
A most deserved happy birthday tip-of-the-cap to a Buffalo legend, DJ Andre, aka Andre Frazier, the very man whose music-curating skills helped make those blurry nights at the Continental so unforgettable. (Even though I've managed to forget a lot of them. Go figure.) This gathering at Mohawk Place will surely blast those of us who were there in the late 80s and early 90s right back to the dearly departed club. Those of you who missed out for whatever reason – I'd love to lie to you and tell you that the Continental vibe still exists and has simply changed address. But I just can't do it. It was awesome. And I haven't seen anything quite like it since.
Happy birthday, Andre!
OTHER SHOWS that are worth the investment of your time, money and attention this week include: The Irving Klaws, Soul Butchers, & Volt Switch, Mohawk Place, May 26 at 8 p.m., $10; Crash Test Dummies (!!!), Asbury Hall, May 19 at 8 p.m., $45; Vertigo Child at the Rec Room on May 20 at 6 p.m.; Dead Alliance Buffalo at the Sportsmen's Tavern on May 19 at 9 p.m.; Grosh with Violet Mary at The Cave on May 20 at 8 p.m.; Jamie Holka & Friends at the Sportsmen's Tavern on May 24 at 6 p.m.; Old Time String Jam – open jam hosted by the Brothers Blue on May 21 at 42 North Brewing Company, East Aurora at 4 p.m.