Ain't no time to hate, barely time to wait…
I've been making hay while the sun shines, as the saying goes, eagerly stuffing myself on a diet of live music and washing it all down with the occasional Buffalo-born craft beer, pacing myself for the long haul of concerts stretching between now and whenever the first frost decides to arrive. So far, so good – although, as I write this, I've just received word from event organizers that this evening's performance by all-star Steely Dan tribute Dirty Work, part of the Live at Larkin series, has been postponed due to air-quality issues resulting from the wildfires still blazing in Eastern Canada. Let's hope this is merely a temporary setback.
In the meantime, there's plenty on tap for your live music pleasure this week.
Note that he Thursday & Main concert series – the legitimate heir of the much-missed Thursday at the Square series – kicks off with this week with a free show from our old friend and Lowest of the Low leader Ron Hawkins on June 8, and Strictly Hip with Johnny & the Man Kids on June 15 at 5 p.m. These shows at Fountain Plaza have been a blast over recent summers, so consider adding them to your calendar.
Here are some of the many shows of note for the week…
Root Cellar
With guest Michael McNeil
Live at the Lounge @ Revolution Gallery June 8 at 7 p.m. $10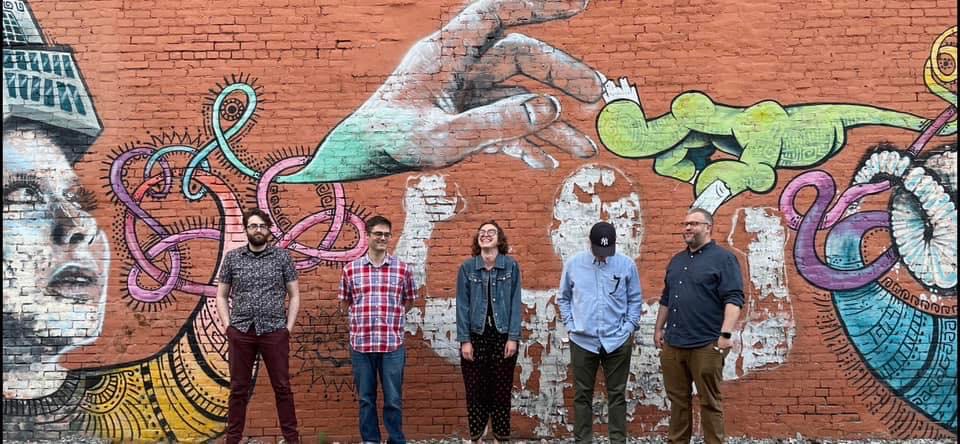 Every once in a while, a collective of musicians emerges with a fresh perspective on music-making that spans a multitude of influences and borders on the iconoclastic.
Root Cellar, a quintet comprising trumpeter Kyle McGinty, cellist Katie Weissman, guitarist Evan Kaderbeck, bassist Ed Klavoon, and drummer Bill Conroy, are such a collective. The members' backgrounds in a broad swath of forms and idioms, from rock and alternative to classical and avant-garde, have commingled in service of a sound that is both fearless and forward-looking.
That sound might ostensibly be labelled "jazz," but of course, we realize that music blending compositional and improvisational acumens is an ever-moving target. So Root Cellar makes Root Cellar music, labels be damned. It's a sound at once warm, melodic, wistful and exuberant, one that should hold appeal for lovers of instrumental music that honors tradition while challenging accepted norms and blurring stylistic lines. There's something familiar here, but it's knocking at the future's door.
This Revolution Gallery gig finds Root Cellar joined by another boundary-pushing jazz artist, the pianist and composer Michael McNeil, who will be performing music intitally written to accompany the classic silent films Metropolis (Fritz Lang) and The Cabinet of Dr. Caligari (Robert Wiene.)
Bruce Cockburn
With guest Dar Williams
Asbury Hall @ Babeville June 12 at 8 p.m. $45/$50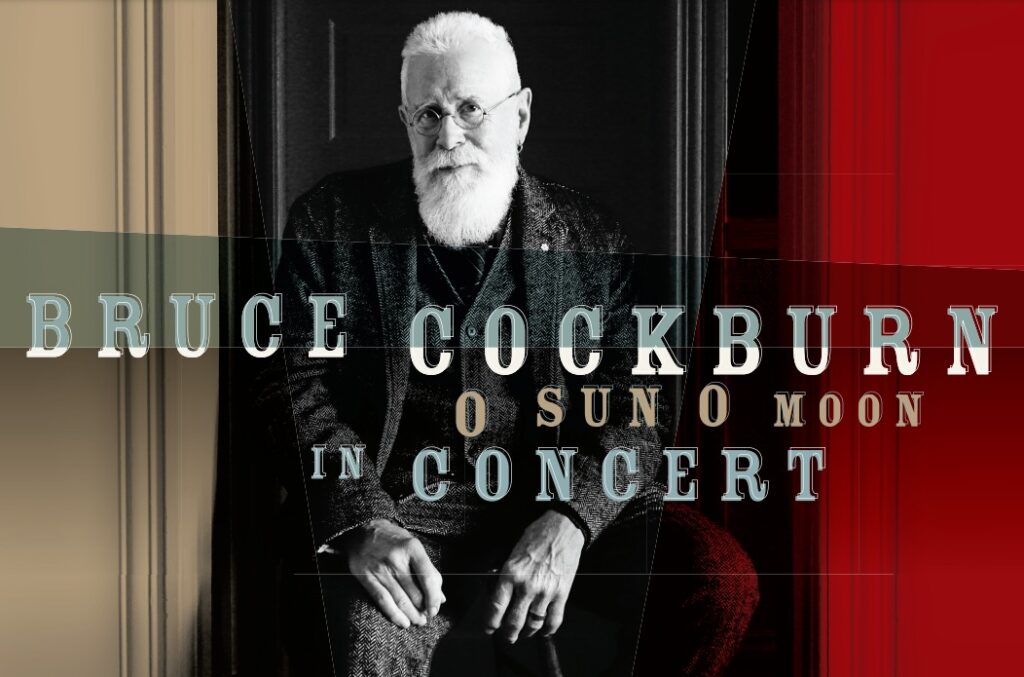 Faith, fear, music and activism – Bruce Cockburn's has lived a troubadour's life with all of these as his traveling companions. It's been a long and fascinating ride, with Cockburn stopping along the way to file compassionate reports on his observations, accompanied by his gorgeously virtuosic abilities as an instrumentalist capable of pushing the folk tradition out into the heady air of the unknown. If you've been lucky enough to spend an evening in the company of Cockburn and his instruments, you've likely felt that tug at your heart, when you realize you're in the presence of a rare talent housed in a fundamentally good and decent human being.
Prior to heading off to Asbury Hall for this show, I highly recommend spending some time getting acquainted with Cockburn's striking new album, O Sun O Moon, a perfect distillation of all that this artist has spent to so many for so long. And if you want to get a sense of the man behind this beautiful music, read Cockburn's memoir, Rumors of Glory, one of the most incisive books of its kind.
Zach Nugent's Dead Set
Buffalo Iron Works June 11 at 7 p.m. $20/$25
Former Melvin Seals & JGB guitarist extraordinaire brings his rotating all-star ensemble Dead Set to Iron Works on what might otherwise be a sleepy Sunday evening. Nugent is, in addition to being a top-tier guitarist and GD songbook aficionado, is a "gear-head" – we can expect authentic, stage-used Dead gear to adorn the Iron Works stage, lending an air of deeper authenticity to the gig. And, given Nugent's propensity for digging deep into the nooks and crannies of the GD canon, we can also expect that the ensemble will leave a smoking crater of our minds.
The Artpark summer concert season eases into high gear this week, with legitimate blues royalty in the form of Buddy Guy taking over the MainStage Theatre on June 10 at 7:30 p.m., ably assisted by opener the Robert Randolph Band, and Young the Giant with guest Milky Chance playing the Outdoor Ampitheatre on June 13 at 6 p.m.
A don't-miss opportunity to bask in the majesty of Fela Kuti's game-changing work comes along on June 14, as the all-star Buffalo Afrobeat Orchestra takes the stage as part of the Live at Larkin series at Larkinville, beginning at 5 p.m.
The Monday Night Jazz Series returns to Flying Bison Brewery on June 12, with saxophonist John Aaron Troy joining the house band (pianist Bobby Jones, bassist Paul LaDuca, drummer John Bacon and vocalist Alex McArthur) beginning at 6 p.m.
If you're at all like me, you enjoy a healthy amount of Grateful Dead music during the summer months. Some might say there's too much of this kind of thing happening locally, but hey, that's their problem, right? If you're "on the bus," then I'll probably see you at the Buffalo Dead All Stars gig at the Sportsmen's Tavern on June 14, beginning at 7 p.m.