This is Buffalo, and we know what happens this time of the season, when a year's worth of concerts are crammed into a roughly 4-month period of friendly weather – scheduling conflicts arise, and sometimes, they present maddening conundrums.
Friday, June 16, offers a suitable case-in-point. On that single evening, the annual Sounds of Buffalo series returns to Wilkeson Pointe on the Outer Harbor, with a free performance by Dead Alliance Buffalo beginning at 7 p.m., alt-rock legends Big Wreck play the Town Ballroom at 8 p.m., and the first Party on the Portico of the season finds two great Buffalo indie bands – Sunday Reign and tuesday nite – taking over the back steps of the Buffalo History Museum, overlooking Delaware Park, at 7 p.m. What's a poor music-lover to do? I suppose this qualifies as 'a good problem to have.'
Here are some of the many shows of note for the week… And yes, a few more of them do indeed take place on Friday, June 16. Sigh…
An Evening with Mike Gordon
The Town Ballroom, June 18 at 7:30 p.m. $30
Well, then. Happy Father's Day to me.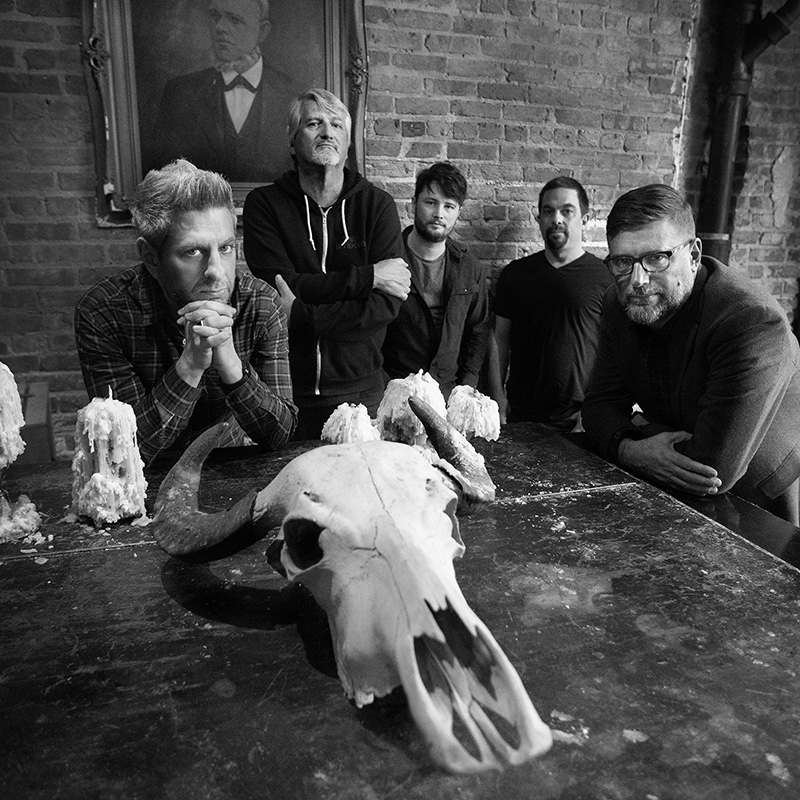 With an excellent new album, Flying Games, in tow, Mike Gordon brings his incredible band – guitarist Scott Murawski, drummer John Kimock, percussionist/programmer Craig Myers and, filling in for longtime member Robert Walter, who is on tour with Roger Waters, keyboardist/vocalist Rachel Eckroth – to the Town Ballroom for twin sets of funky frippery.
The addition of Eckroth only deepens the opportunities for imaginative musical interplay here – the keyboardist has toured extensively with the likes of St. Vincent and Rufus Wainwright, but her own efforts as a composer and bandleader are the true gems in her crown. 2021's The Blackbird Sessions Vol. 1, a duet album recorded with her husband, the genius bassist Time Lefebvre, (David Bowie, Tedeschi Trucks Band, Knower) displays the depth of Eckroth's jazz-to-rock-to-pop and back again abilities, and latest effort One, is a solo piano venture that blends heart-rending original compositions with interpretations of works by Duke Ellington and Joshua Redman. Gordon is fully aware of the significance of Eckroth's presence in the band – on a recent episode of Cory Wong's podcast Wong Notes, he told his host that the band would be tackling one of Eckroth's compositions on this summer tour.
Much more than a warm-up for Phish's summer run, which kicks off on July 11, this Flying Games tour is a celebration of Gordon's gifts as bandleader and conjuror of a strange and beautiful musical magic.
The 5th Annual Strawberry Moon Festival
Artpark Lower Park & Niagara 1979 Painted Lot, June 17 at 1 p.m. Free 1-5:45 p.m., $20 evening performances
"Not just a music festival, Strawberry Moon celebrates the fact that the sky does not acknowledge borders, as different cultural factions from Western New York and Canada gathered to honor the beginning of a new season and tip their collective cap to the land that sustains us all," I opined in a 2019 review for The Buffalo News, and I stand by that assessment today, as Artpark deepens its commitment to this unique event with an expansive 2023 bill that includes evening headliner DJ Shub, and heroes of the North American indigenous music scene Jim Jacobs, Tonemah, Genevieve Gros-Louis Salamone and Stephanie Big Eagle.
Strawberry Moon is as much about storytelling as it is about music, and attempts to deliver an immersive experience that celebrates indigenous culture through a marriage of sound, dance, visual art, and the earth, matriarch of all. If you've never been, you owe yourself the experience.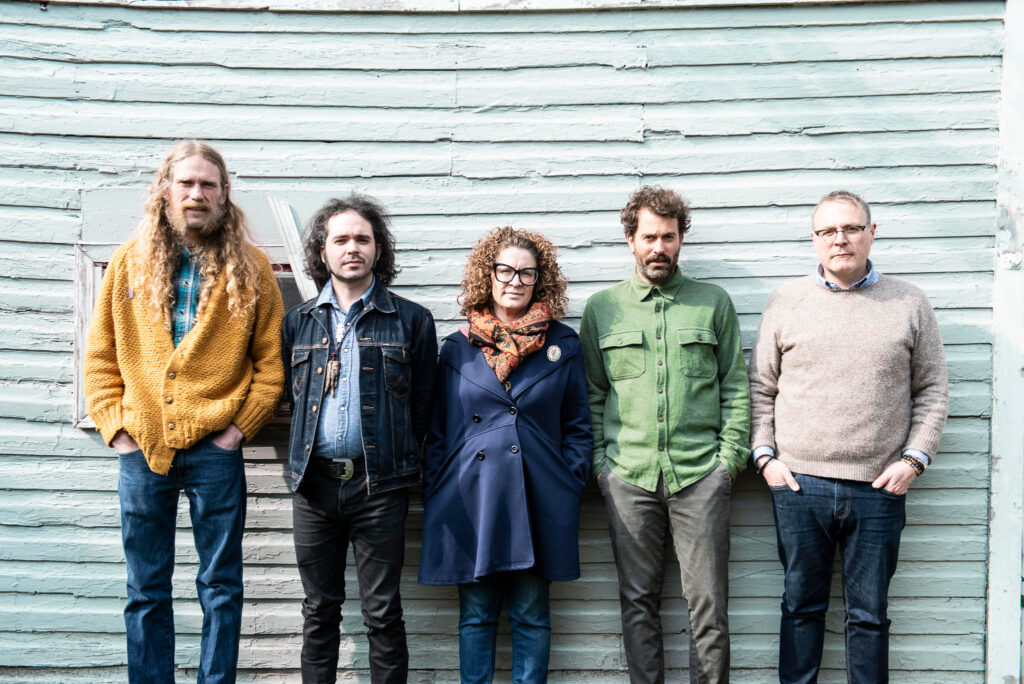 Whitetails has been ultra-busy of late, finishing an EP of new material, polishing recordings tracked live at the Cave for an early Fall release, and prepping for a live audio-and-video recording of their Friday, June 16 gig at Days Park Tavern, 253 Allen St. (The show begins at 8 p.m. and admission is $10 at the door.) The band – vocalist/guitarist Jonathan Oakfield, drummer Brandon Delmont, guitarist Levi VanCleve, violinist/keyboardist Sarah DiChristina and bassist Patrick Johnson – is a conglomeration representing some of the finest bands in Buffalo indie, among them Pine Fever, Chylde, Black Canton Lights, A House Safe for Tigers, Son of the Sun and Girlpope.
Michael Franti & Spearhead will perform at ArtPark on June 21 as part of their Big Big Love Tour, and the show will feature plenty of new music from the new album due to drop later this summer. If you're a veteran of Franti's many Buffalo-area shows, you know to expect musical uplift and plenty of communal vibes, of the sort that mark the finest Artpark summer experiences. If you're new to the Spearhead scene – well, welcome.
2016 and '17 SAMF Jim Lauderdale Songwriter of the Year honoree Davey O plays two sets at Lilly Belle Meads in Lancaster on June 16, beginning at 7 p.m.
Star People – the top-tier regional jazz ensemble comprised of trumpeter Tim Clarke, tenor saxophonist Andy Weinzler, trombonist John Hasselback, Jr., pianist George Caldwell, drummer John bacon and bassist Joe Goehle – turns its attention to the songbook of the mighty Charles Mingus with a 7 p.m. gig at Pausa Art House on June 16. Tickets are $10 and $15.
A Father's Day special event honoring Buffalo's musical forefathers takes place at the Groove Lounge, 1210 Broadway, beginning at & p.m. The show will feature DJ King Shad, D'Mott, LaQuincia Motley-Allen, Kenyada Nikile, and comedian Terre King. Tickets are priced $30, $35 and $45 (VIP). Advance tickets are available at Doris Records.