The Great Flamingle II, more 'Days of the Dead,' Arkells, Drumwork Music Fest and more
Another week of waaaay too many shows is upon us.
First off, Aqueous kicks off its Great Flamingle II at the Great Blue Heron Festival Grounds on August 11 and continues through August 12. In addition to a total of 5 sets from Aqueous -0 the last shows we'll see from this dearly loved band for a while, as they prepare to go on hiatus –  the twin-day fest will feature Dopapod, Tauk, Mungion, Tand, Flamingosis, Sophistafunk, Fernway, the Damone Jackson Outcome, Aircraft, the Pickle Mafia, Grace Serene & the Super Clean, Trailheads, Witty Tarbox, Cypher, Turtle Logic, and Ellen Pieroni's Encyclopedia of Soul. Tickets, schedule, directions and camping information are available through thegreatflamingle.com.
"We tried to approach (the festival) with the concept of having some bands that were a huge part of the Aqueous history, and Dopapod and Tauk were bands that came up right away when we were talking about it, because we go back over ten years with both of those bands," Aqueous guitarist/vocalist Mike Gantzer told me last week. " We toured together and played in these really small venues together in the very early stages, and both of those bands were huge points of inspiration and camaraderie, and also just plain experience, you know? In Buffalo, we played with Tauk way back at Nietzsche's, and with Dopapod at Soundlab, and then we were doing gig swaps with them, and finally, touring together. So the relationship goes deep. Real, genuine, enduring friendships came from this." (You can my full interview with Gantzer here.)
Also of note this week is a whole buncha hippie activity. With the conclusion of 'Days Between' – the space between Jerry Garcia's birthday, August 1, and the date of his passing, August 9th, marked by Grateful Dead fans by an annual week-plus celebration – it's not surprising that there is so much Dead-related activity still happening in Buffalo throughout the month. After all, fans of this band live to summon a world where 'the music never stopped,' and they've been successful in that venture. Here are a few of the many GD-based shows happening around Buffalo over the next week.
Scarlet Begonias 4th Annual U.S.S. Little Rock Show
Thursday, August 17, at 7:00 p.m., The Liberty Hound, 11 Naval Park Cv, $20
On August 17, the gang in Scarlet Begonias is presenting the 4th annual U.S.S. Little Rock celebration, in association with the Liberty Hound and owner Jason Davidson. These events always sell out, so if you're hoping to dig some Dead on the water, grab 'em quick.
Buffalo '77 – A tribute to the Grateful Dead's Historic Concert at 'The Aud'
Friday, August 11 at 7:00 p.m. door, 8:00 p.m show, 9th Ward in Babeville
$25 day of show
The Buffalo Music Club is presenting Revinylized: Buffalo '77, on Friday, August 11 at the 9th Ward in Babeville. The show finds a band of regional musicians – Eric Crittenden, Kevin Kay, Joe Muffoletto, Damone Jackson, Aaron Ziolkowski, Jennifer Rose, and Jeff Miers (yup, that's me) – performing the Dead's legendary 5/9/77 show at the Buffalo Memorial Auditorium. This show – the day after the universally adored Barton Hall, Cornell University gig – is held by many to be a contender for the crown of 'greatest Dead show ever.' I'm not one to believe all the hype, but it's quite clear that the Dead were firing on all cylinders throughout their Spring 77 tour, and this show does indeed boast a setlist to die for. Stop by for the 'Help On the Way/Slipknot/Franklin's Tower' opener alone!
From NYS Music: https://nysmusic.com/2023/05/09/grateful-deads-5-9-77-show-at-buffalo-memorial-auditorium-stands-toe-to-toe-with-barton-hall/
Saturday, August 12 at 3:00 – 11:00 p.m, The Hilltop Inn & Grove, 11389 Genesee St., Alden, $15.00 pre sale, $20.00 at the gate
On Saturday, the Hilltop Inn & Grove presents Dead of Summer II,' with Tracks In the Dust warming things up by celebrating the timeless majesty of the music of Crosby Stills Nash & Young beginning at 4 p.m. and Workingman's Dead celebrating 'a band beyond description' with twin sets kicking off at 6:30 p.m. It's beautiful out there in Alden. Bring a lawn chair and chill out.
Friday, August 11 at 7:00 p.m., PAUSA art house, 19 Wadsworth Street, Buffalo,
STAGE AREA: $13 per person reserved seating, BAR AREA: $10 per person reserved seating
A quintet of serious Buffalo jazz cats brings its collective improvisational acumen to bear on the ridiculously overstuffed songbook of Lennon, McCartney and Harrison for this wholly inviting Pausa gig. Guitarist Matt Michaud, bassist Jack Kulop, drummer Abdul Rahman Qadir, alto saxophonist Russ Carere and tenor man Matt Harris – who also handled the arrangements for the show – will blend reverence and irreverence in their presentation, which is likely to find funk, soul, hard bop, balladry, and perhaps even a backbeat or two to bear on the Fabs' exquisite songcraft.
Saturday, August 12 at 5 PM, Lakeside Bike Park, Buffalo Waterfront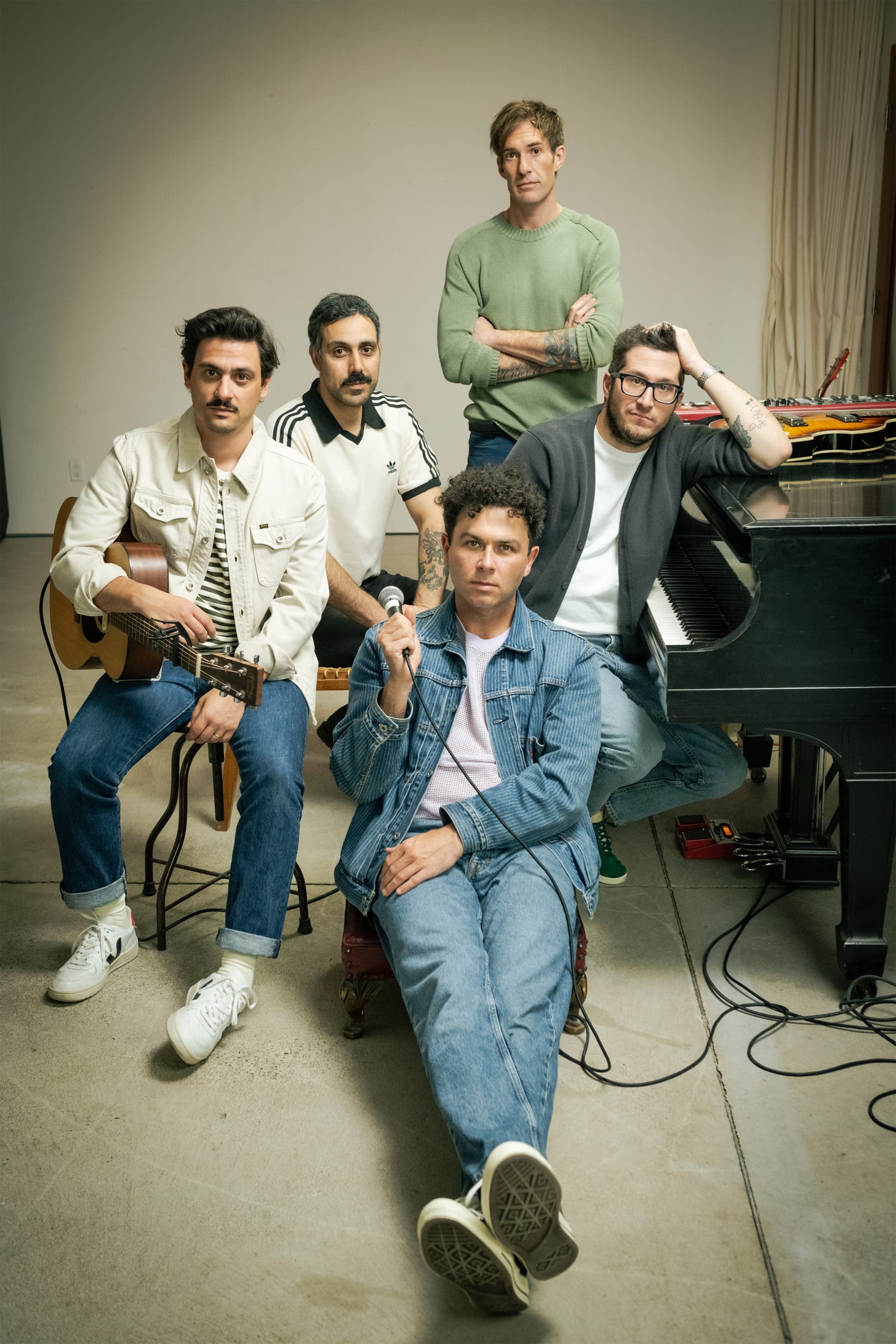 Anthemic, hook-heavy, passionate and marked by a rousing optimism, Canada's Arkells have become on of Buffalo's most beloved bands, building a reputation as a sure thing concert experience through shows at the Town Ballroom and later, Artpark and Canalside. The band will follow its biggest Buffalo play yet – headlining at the Outer Harbor on the Lakeside Lawn, with guest K. Flay – with a nod to the Town Ballroom, the venue that Arkells frontman Max Kerman has repeatedly cited as one of his favorite US venues. The group is presenting Disco Load-out – a reference to that moment when a band has finished its set in a club and is faced with the humbling task of loading out its equipment while a DJ kicks off a dance music set, and suddenly, the club is filled with bodies that were strangely absent during said band's set – as the official after-party for the outer Harbor show, beginning at 11 p.m. inside – you guessed it – the Town Ballroom. Nice!
For tickets and info: buffalowaterfront.com/concerts, https://townballroom.com/event/disco-loadout/town-ballroom/buffalo-new-york/
Sunday , August 13, 5:00 to 10:00 p.m. at the Lakeside Event Lawn at the Outer Harbor, 825 Fuhrmann Blvd., $75 ADVANCE ONLY
It has been a bit of a lite summer for hip-hop here in Buffalo, but this Outer Harbor gig, dubbed the 2023 Drumwork Music Fest Presented by Conway the Machine & Conway Cares, goes along way toward filling the void. Starring Gucci Mane, Jadakiss, Rich The Kid, and what are said to be some 'surprise guests,' the festival will be prefaced with a Conway-hosted Comedy Jam at the Town Ballroom at 7:30 p.m. on Frdiay, and Shay Day 5 on 5, a memorial basketball tournament honoring the late Griselda co-founder DJ Shay, at McCarthy park on East Amherst St., beginning at 9 a.m. on Saturday.
Here's a story my friend Johanna Sommer wrote about the the whole 3-day affair.