Well, well, well. We made it through another cold and grey season. At long last, here comes sunshine! And with it, for those of us who live this music-centric life, a deep desire for live shows – indoors, outdoors, anywhere at all.
While it's true that many of the marquee artists mounting major spring and summer tours are skipping over us – the Cure, Dead & Co, Depeche Mode, and too many others to name – we've still got an awful lot to look forward to here in the Buffalo region. Most of the action will be taking place in our clubs and more intimate concert venues. Below, I've vetted a few of the not-to-miss club gigs happening locally this week. But first, a little bit of news.
Last week, the Town Ballroom announced a Thundercat date for October 14. Tickets flew out of the digital gate, and so, due to what promoters call "overwhelming demand," the show has been moved to Buffalo Riverworks – same date, same time, and same ticket, if you already purchased one. Beyond that
The Buffalo Music Coalition – the group responsible for last summer's Summer of Love 2022 at Riverfest Park and the recent Girls Just Wanna Have Fun female singer-songwriter celebration at The Cave, among other events – has announced that it will be celebrating the original Summer Jam at Watkins Glen, which took place in July of 1973 and found the Grateful Dead, The Band and the Allman Brothers Band joining forces before 600,000 people at a race track in Central New York. The BMC will present Watkins Glen 2023 at Fireman's Field in East Aurora, as part of the East Aurora Music Festival on June 10, featuring Ten Cent Howl as The Band, Workingman's Dead as the Grateful Dead, and the Thurman Brothers as the Allman Brothers Band. Fireman's Field from 2 p.m. to 9 p.m. The show is a legendary one, and much of that legend has grown around the extended soundcheck that took place the day prior to the event, with all three bands offering sets for the throng of concertgoers lucky enough to have arrived early. But the proper full-length sets on the actual day of the festival have also entered the arena of myth. This is gonna be a fun one!
An Evening with Richard Thompson
Town Ballroom, May 14 at 7 p.m. $42.50-$62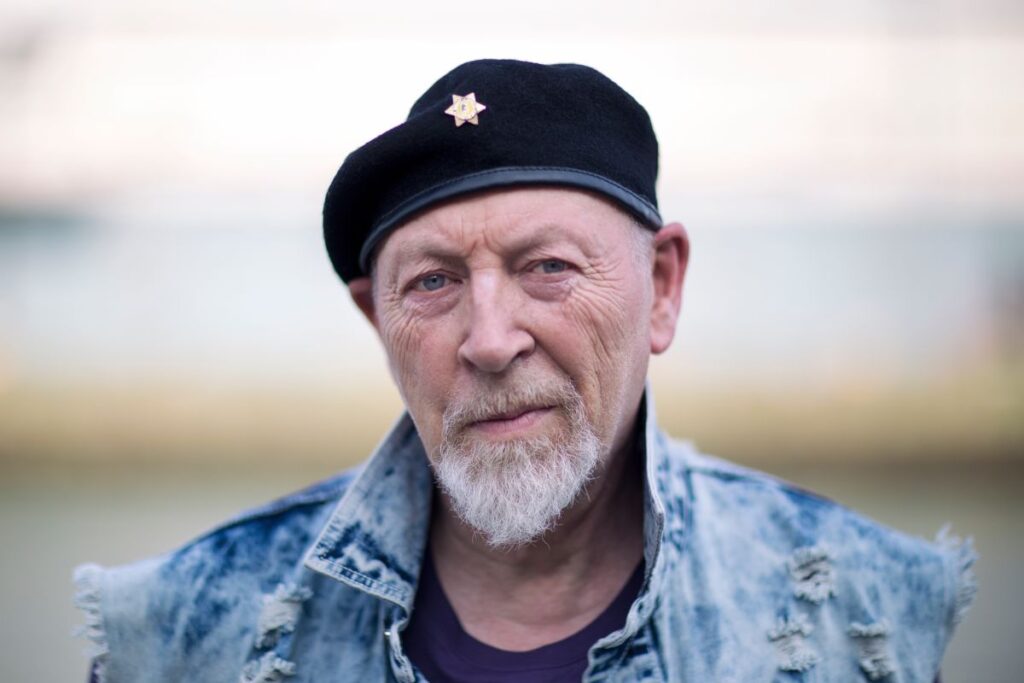 What an absolute gift for regional music lovers, this full evening with Richard Thompson, held by many to be one of the finest guitarists and songwriters of the past 50 years. For those who know and love Thompson's work, it's a "pinch me" moment; for those unfamiliar with the man, it's an opportunity to enter a world that you're not likely to ever willingly leave, so particular and deeply engaging are Thompsons gifts.
If you're new to the man who co-founded Fairport Convention in the latter 60s, and went on to create what we now casually refer to as "folk-rock"; who then made a series of albums with his then-wife, Linda Thompson, two of which – 1974's "I Want To See the Bright Lights Tonight" and 1982's "Shoot Out the Lights" – are among the edgiest and most incisive records to ever fall beneath the "singer/songwriter" umbrella; and who has spent the last 30-plus years quietly releasing solo albums of subtle, refined genius – well, you're life is about to become a good bit richer. Thompson's songwriting has very few actual peers. His guitar playing might legitimately be described as visionary, so clearly aligned are the imagination of the man and the elegant chordal figures and lyrical flights of fancy that decorate his compositions.
Surprisingly, a few tickets remain for the Town Ballroom show at the time of this writing. Do your soul a favor, and grab one.
May 20, Elmwood Village

Photo by Jean-Pierre Thimot
Porchfest is celebrating its 10th anniversary this year, having handily evolved over the past decade from "novel idea that's kinda cool" to "absolute must-see, every year" status. Between 1 p.m. and 6 p.m. on May 20, the Elmwood Village community members will open their front porches to a broad array of Buffalo bands and artists filling just about any musical niche imaginable. I've always enjoyed strolling with no specific direction, hoping to stumble on something awesome, which inevitably happens. But the schedule is packed this year, so I recommend visiting http://buffaloporchfest.org/ and grabbing a map with performance locations earmarked.
Other shows that are worth the investment of your time, money and attention include: A true Canadian troubadour throw-down, featuring Hugh Christopher Brown, Ron Hawkins and Stephen Stanley, at the Town Ballroom, May 13 at 7 p.m. ($35); Sam Grisman, son of bluegrass/folk mandolin legend David Grisman, will celebrate the music made by his father and the Grateful Dead's Jerry Garcia with his Sam Grisman Project, at the Town Ballroom, May 17 at 7 p.m. ($25); Dead Letter Office celebrating the timeless majesty of R.E.M.'s music at the Sportsmen's Tavern May 13 at 8 p.m. ($15); A triple bill of alt- and indie-rock from Calgary and Buffalo, featuring Meisha and the Spanks, Spud, and Velvet Bethany, at Mohawk Place, May 15 at 7 p.m. (7 p.m.); and finally, some transcendent Western New York Americana from the Leroy Townes Band, at 42 North Brewing Company May 13 at 8 p.m.